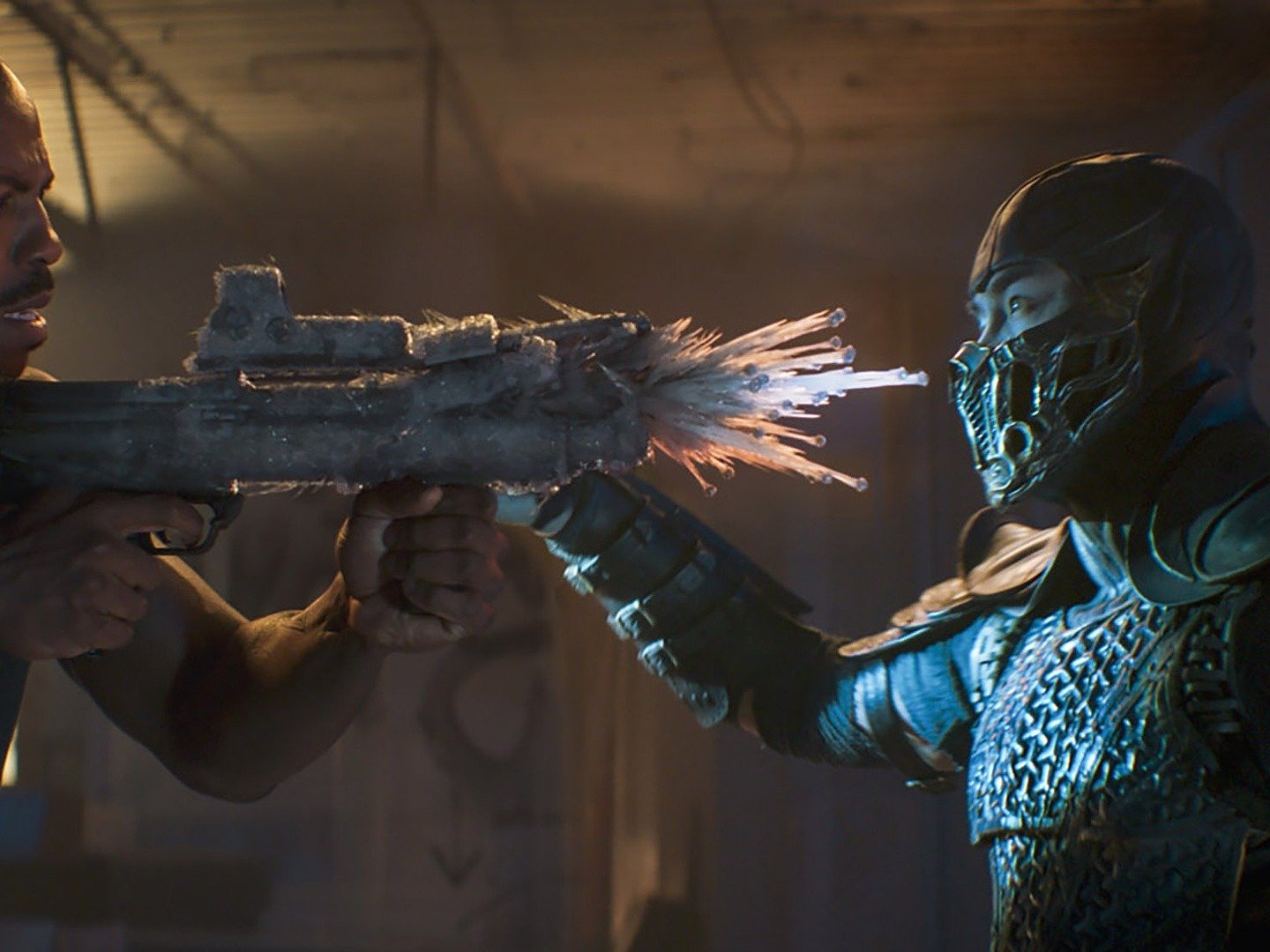 The spring is officially upon us, and the movie theaters are slowly heating back up after a long winter. With Covid vaccines rolling out, restrictions being pulled back, and hospitalizations down, the great reopening looks to be bullishly playing out. However, do not discount the streaming services who continue to demonstrate their ability to release some of the biggest pictures.
April 2
---
The Unholy – Limited Theaters
I don't typically care for PG-13 horror movies, but when they star Jeffrey Dean Morgan (Negan from The Walking Dead) they have my attention.
"The Unholy follows Alice, a young hearing-impaired girl who, after a supposed visitation from the Virgin Mary, is inexplicably able to hear, speak and heal the sick. As word spreads and people from near and far flock to witness her miracles, a disgraced journalist (Jeffrey Dean Morgan) hoping to revive his career visits the small New England town to investigate. When terrifying events begin to happen all around, he starts to question if these phenomena are the works of the Virgin Mary or something much more sinister."
The French Exit – Nationwide Theaters
The film has a Woody Allen vibe if that is your sort of thing. For those concerned, French Exit isn't actually directed by Woody Allen.
"A widowed New York socialite and her aimless son move to Paris after she spends the last of her husband's inheritance."
Concrete Cowboy – Netflix
Idris Elba is a cowboy, need I say more?
"Sent to live with his estranged father for the summer, a rebellious teen finds kinship in a tight-knit Philadelphia community of Black cowboys."
April 9
---
Voyagers – Nationwide Theaters
A provocative, young adult, space adventure…teenage girls everywhere are trembling.
"With the future of the human race in danger, a group of young men and women, bred for enhanced intelligence and to suppress emotional impulses, embark on an expedition to colonize a distant planet. But when they uncover disturbing secrets about the mission, they defy their training and begin to explore their most primitive natures. As life on the ship descends into chaos, they're consumed by fear, lust, and the hunger for power."
Thunder Force – Netflix
Melissa McCarthy and Octavia Spencer team up for a superhero movie. Could it be McCarthy's next Spy, but instead of accidentally finding herself leading a life of espionage, she accidentally finds herself with superpowers and cleaning up the streets?
"Two childhood best friends reunite as an unlikely crime-fighting superhero duo when one invents a formula that gives ordinary people superpowers."
April 16
---
Vanquish – Limited Theaters
Not expecting much, but hey! Morgan Freeman!
"From the director of Double Take, Middle Men, and The Poison Rose comes this stylish, glossy action-thriller starring Morgan Freeman (Se7en) and Ruby Rose ("Orange Is the New Black") that shows what desperation can drive a person to do. A mother, Victoria (Rose), is trying to put her dark past as a Russian drug courier behind her, but retired cop Damon (Freeman) forces Victoria to do his bidding by holding her daughter hostage. Now, Victoria must use guns, guts, and a motorcycle to take out a series of violent gangsters — or she may never see her child again."
Monday – VOD/Digital
An interesting looking, stylistic indie romance; almost looks like a Terrence Malik film on molly.
"Mickey (Sebastian Stan) and Chloe (Denise Gough), two Americans in their mid-thirties living in Athens, meet in the heat of summer one whirlwind weekend. The chemistry between them is undeniable. When Chloe's time in Greece is drawing to a close, she decides to give up her high-flying job back home and explore whether one weekend's passion can blossom into something more. Argyris Papadimitropoulos' follow up of the festival sensation Suntan is a fun, sensuous romance about how love gets in the way of life, and life gets in the way of love."
April 22
---
Stowaway – Netflix
Director Joe Penna's directorial debut, Arctic, was promising. In Stowaway, he looks to once again tackle a story involving survival in a harsh climate, but with more characters and set in space.
"On a mission headed to Mars, an unintended stowaway accidentally causes severe damage to the spaceship's life support systems. Facing dwindling resources and a potentially fatal outcome, the crew is forced to make an impossible decision. Directed by Joe Penna and starring Anna Kendrick, Daniel Dae Kim, Shamier Anderson and Toni Collette."
April 23
---
Mortal Kombat – Nationwide Theaters and HBO Max
My most anticipated movie of the month. The creators of this film have said the content is so violent and graphic that they weren't far off from an NC-17 rating. For a Mortal Kombat movie, that is exactly what I want to hear. Film producers have already tried bringing the classic arcade franchise to the big screen, and weren't very successful. I'm feeling confident, however. The film was recently delayed one week, as to give Godzilla v. Kong more time to dominate the box office.
"Earth's greatest warriors battle enemies from the Outworld to save the planet from total destruction."
In the Earth – Limited Theaters
This was a film I wanted to see at the recent Sundance Film Festival and missed. A movie about a virus that devastates the world, how timely?
"As the world searches for a cure to a disastrous virus, a scientist and park scout venture deep in the forest for a routine equipment run. Through the night, their journey becomes a terrifying voyage through the heart of darkness, the forest coming to life around them."
April 30
---
Tom Clancy's Without Remorse – Amazon Prime Video
Michael B. Jordan plays a black Jack Ryan. Jordan has proven his star power over the last few years, and I am excited to see what he does here. The action looks tough if the trailer is anything to go off of.
"Tom Clancy's Without Remorse, or simply Without Remorse, is an upcoming American action thriller film starring Michael B. Jordan directed by Stefano Sollima and written by Taylor Sheridan and Will Staples. It is based on the 1993 novel of the same name by Tom Clancy and a spin-off of the Jack Ryan film series. The film tells the origin story of John Kelly (aka John Clark), a U.S. Navy SEAL, who uncovers an international conspiracy while seeking justice for the murder of his pregnant wife by Russian soldiers. When Kelly joins forces with fellow SEAL Karen Greer and shadowy CIA agent Robert Ritter, the mission unwittingly exposes a covert plot that threatens to engulf the U.S. and Russia in an all-out war."
The Mitchells vs. The Machines – Netflix
This animated family adventure was supposed to release last year, but is one of the many movies delayed by Covid. Netflix eventually got its hands on it, and will be releasing the film on its platform instead. I'm not typically interested in animated movies unless they are Pixar, but then again, who says Pixar has a monopoly over all the good animated films?
"A quirky, dysfunctional family's road trip is upended when they find themselves in the middle of the robot apocalypse and suddenly become humanity's unlikeliest last hope!"
What movies are you looking forward to in April? Are there any I missed? Let me know in the comments below.