Citizen Kane. It's been called a masterpiece, a technical feat, a film well ahead of its time, and to some who dare say so, overrated. But when considered the closest thing to a consensus pick regarding the greatest movie of all time, how could the film not be a touch polarizing?
In anticipation of Mank, the collaboration between David Fincher and Netflix about screenwriter Herman J. Mankiewicz's race to finish the film, I finally sat down to watch Citizen Kane (currently on HBO Max at the time of publishing) for the first time. It's basically a rite of passage for any true cinephile. And in this post, I look to share my initial thoughts and reactions on the classic film.
For those of you who don't know, Citizen Kane tells the story of recently deceased newspaper magnate Charles Foster Kane, played by director Orson Welles himself. His last word on his death bed is "rosebud", which becomes an investigative journalist's task to discover the meaning behind. It is through this investigation we learn that Charles Foster Kane may have been more than the man the public knew.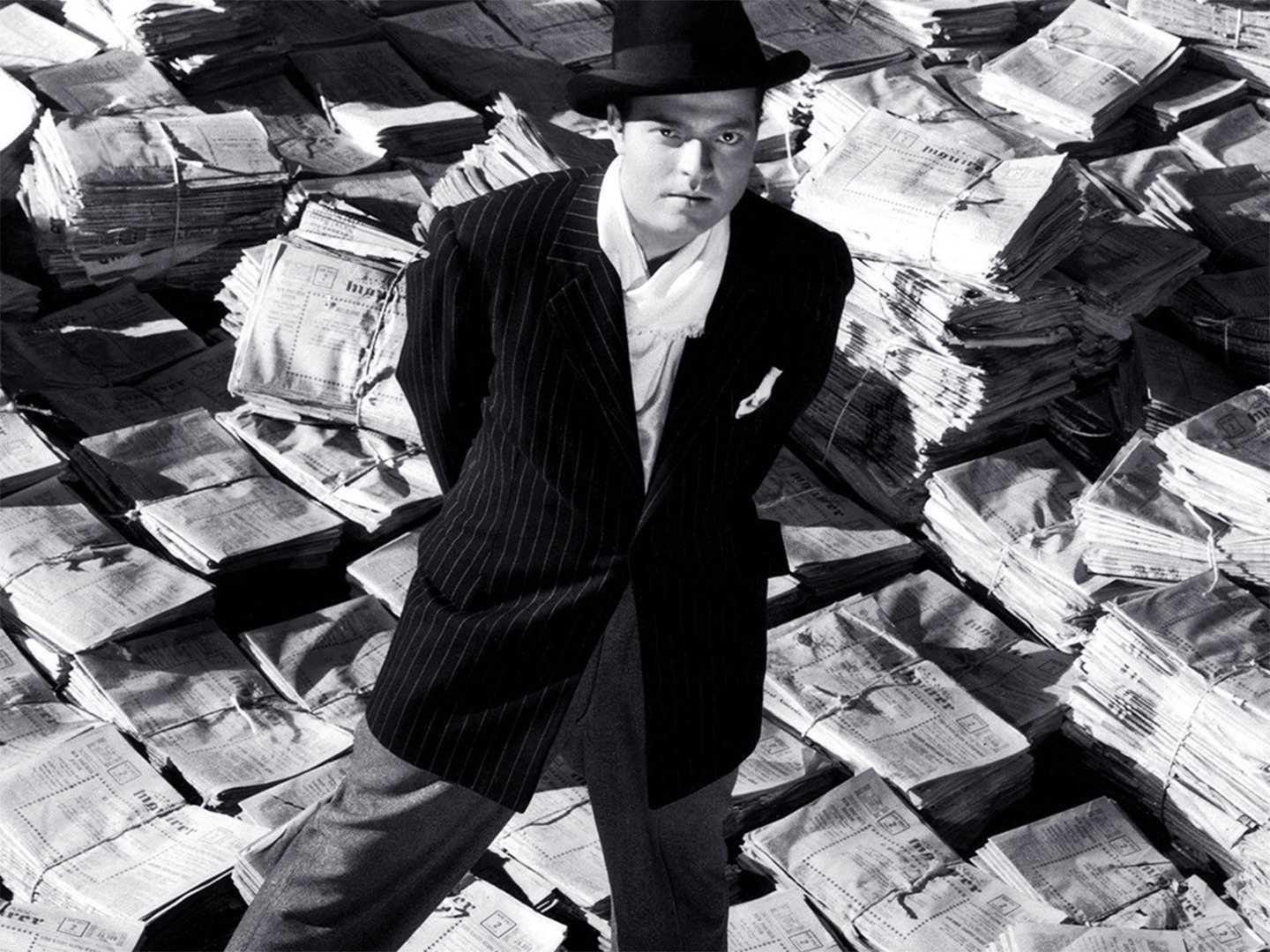 Released in 1941, Citizen Kane boasts timelessness nearly 80 years later. It's a masterful piece of filmmaking, and I'm not just saying that because a textbook said so. To name just a few, here are some reasons why: Welles and director of photography Gregg Toland effectively and interestingly fill all of their shots. They utilize field of depth and size within the frame to communicate the inner turmoil of Kane after he becomes financially dependent on his caretaker, Mr. Thatcher. Camera dissolves are used to represent the passage of time and disintegration of Kane's relationships with his first and second wives. And the film opens to a lengthy montage depicting all the areas of Xanadu, the massive estate where Kane spends his dying days, to establish its imposing presence much in line with how Kane spent most of his life. Welles and Toland truly were pioneers of cinema.
Beyond its cinematography, what I found elevates Citizen Kane to the status it enjoys is the complex protagonist at the film's center, the role in which Welles gives a commanding performance.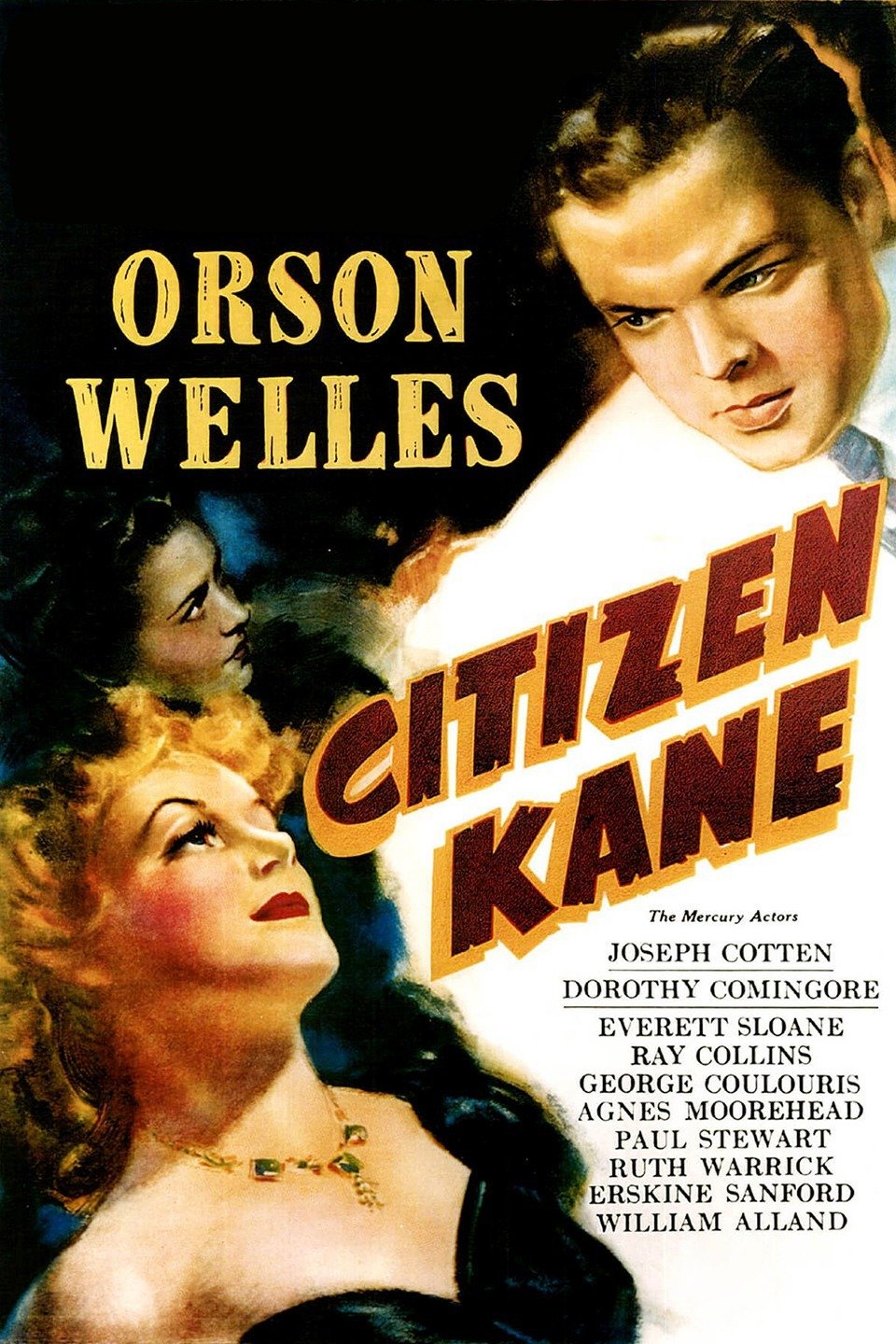 Charles Foster Kane is described as being both the most loved and hated man in America. He is as much the news as he runs it. He is willing to do anything to be loved but has little love to give. He admires himself more than anyone, yet simultaneously is disgusted by the wealth that propels him. Kane is an enigma from start to finish, a never-ending jigsaw puzzle that neither his wives nor closest friends can ever fully piece together. I loved it. What makes Kane so compelling is that every time we feel we have a grip on who he is at his core, we are given new information which forces us to question any judgements we've made. The brilliance of this comes from the fact that we get to know Mr. Kane through perspectives other than his own, each possibly laced with their own biases; our final assessment of Kane is the culmination of the stories told by those closest to him. Through this storytelling choice, Citizen Kane becomes an interactive game of deduction.
To call Citizen Kane the greatest film of all time may be a stretch, and at the very least would be highly subjective rather than objective. However, the influence the film has had on those which have followed is undeniable, and after only my first viewing of the film, I still have a lot to learn from Citizen Kane.