Nobody is an unexpected blast full of carnage and bloody knuckles. Better Call Saul star Bob Odenkirk is the unlikely vigilante anti-hero we never knew we needed.
From director Ilya Naishuller (Hard Core Henry) and the writer of the John Wick trilogy, Derek Kolstad, Nobody follows Hutch Mansell, your typical family man. He follows a familiar weekly routine: he fills his mug with coffee in the morning, takes the subway into work, plugs numbers into a spreadsheet, and comes home to pass out alongside his already sleeping wife. He also has to put the trash out every Tuesday morning and can never seem to do so, his wife always ready to remind him of his shortcomings. Hutch truly is a nobody.
Everything changes when one night a pair of intruders break into Hutch's home, and he chooses not to whack one of them with a golf club. Instead, Hutch lets them go with a few dollars in hand scot-free. However, because of Hutch's lack of action, everyone looks at him funny. He's lost his son's respect, his wife is even less sexually interested than before, and his neighbor and local police force are giving him a hard time. Hutch has been fighting old habits for a while, but after the realization his daughter's kitty cat bracelet was one of the items stolen the previous night, he cannot hold back any longer. What follows is a series of increasingly chaotic and violent action sequences, as Hutch unintentionally puts a target on his back to a Russian mobster.
In reviews past, I've stated my love for the John Wick trilogy. They are some of the best, most well-executed action movies ever. In Nobody, writer Derek Kolstad borrows a lot from his other work and implements it here: a former killing machine breaks out of retirement, hurts the son of a prominent member of the Russian mafia, and then in turn he must take that scary Russian head on. The parallels couldn't be any more obvious, but is it plagiarism if you're stealing from your own work? Nobody excels at being a spinoff of the John Wick movies; it works on all the same levels. If John Wick had a family, he'd be Hutch Mansell. I'm not here to say Nobody is better than John Wick, or even as good, but I will say it makes for a great tide over while we wait for John Wick: Chapter 4 in 2022.
When we're introduced to Hutch, he lights a cigarette, pulls out a kitten from under his jacket, and opens a can of tuna, all while sporting a pair of handcuffs at an interrogation table. This leads the two detectives questioning Hutch to ask, "who the f*** are you?" If the hints the film gives us are anything to go off of, it's maybe for the best we stay in the dark. To us, he's just nobody, and that's okay.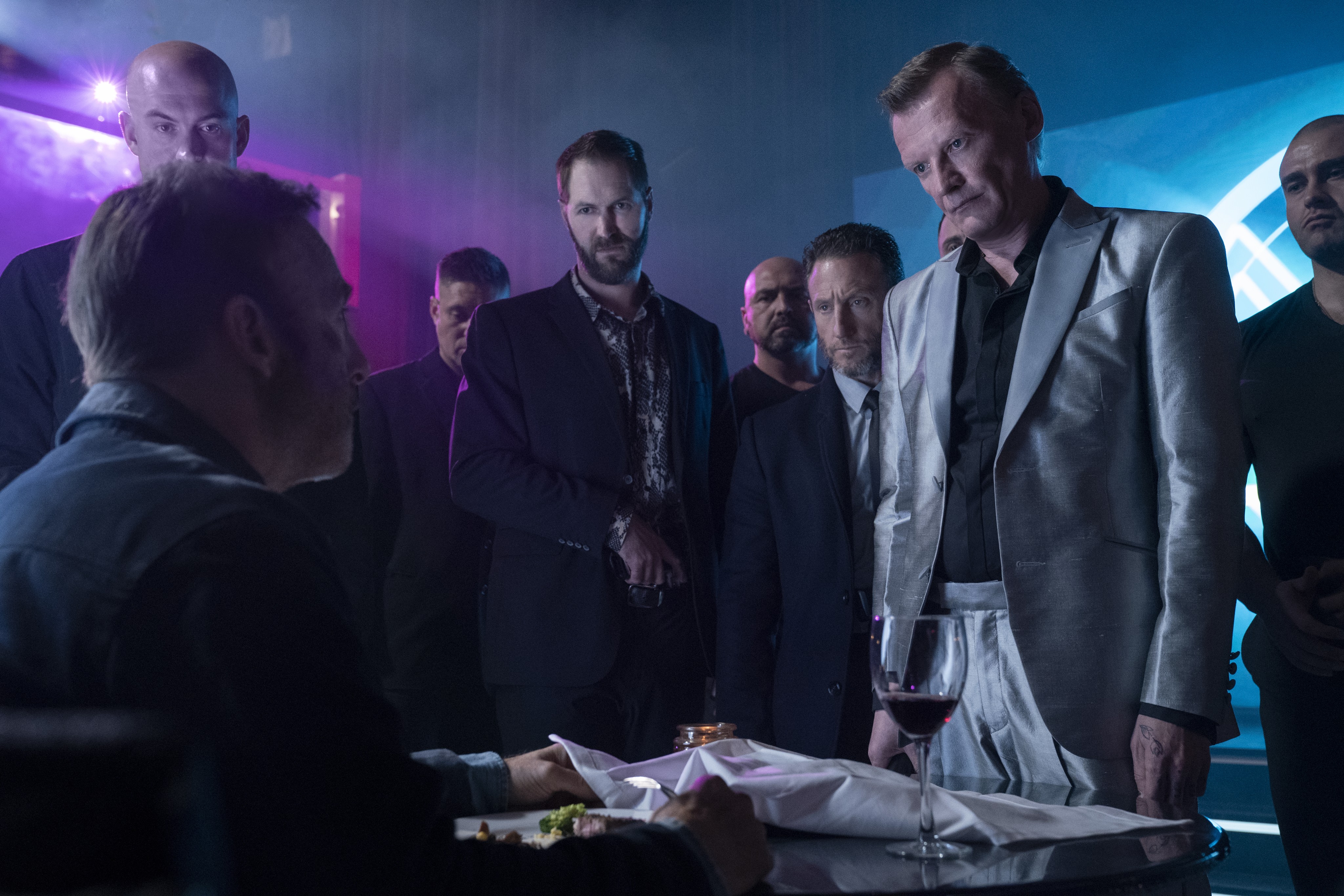 Nobody embraces the absurd reality of action/comedies before it, but then again, it needs to. The film is about a man who goes on a rampage over a kitty cat bracelet…overkill? Perhaps. Naishuller and Kolstad choose to skip the pleasantries and move straight to the ass-kicking. The violence is exaggerated, as an early bus fisticuff sequence involves more than a few broken limbs and leaves one man breathing through a straw. Hutch gets his own teeth kicked in quite a bit too; I appreciated the lack of complete immortality of our protagonist. The film's soundtrack is complete with oldies, including "I've Gotta Be Me" by Steve Lawrence, "What a Wonderful World" by Louis Armstrong, and "The Impossible Dream" by Andy Williams. The songs will often comically cue over moments of slow motion, and perfectly set Hutch's life to the tune of the 60s.
What really ties the film together, however, is Bob Odenkirk. He doesn't have the look of your prototypical action star, which makes him all the more compelling. He's an everyman with as much bite and snarl as a Jason Statham or Liam Neeson. Odenkirk flies through the fight choreography like a champ, and is boosted by his straight-faced, wisecracking attitude.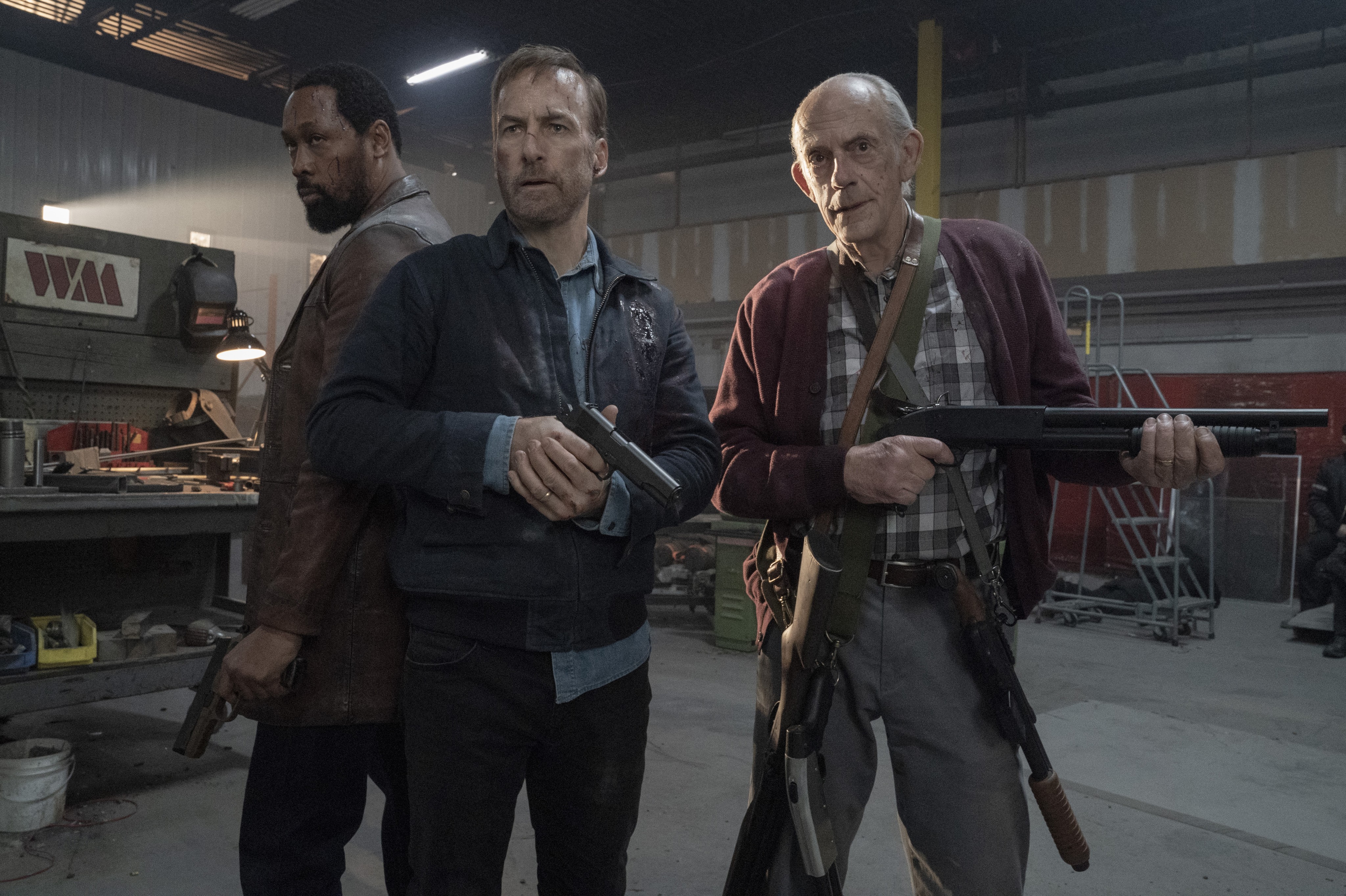 Hutch has a retired-FBI agent for a father, played by Doc Brown himself, Christopher Lloyd. His presence only adds to the chaos of the film, and his comedic timing works well alongside that of Odenkirk. Hutch also has a half-brother, Harry (RZA), who's good with a sniper rifle but I wish had more screen time.
Nobody delivers where it matters most: back stories are thin, and action is constant. Odenkirk is awesome, and I'm ready for a sequel.
Nobody is in theaters now