It has been some time since the last G.I. Joe movie hit the big screen. The Dwayne Johnson-led G.I. Joe: Retaliation, with Channing Tatum and also starring Bruce Willis, came out in 2013. Prior to that, G.I. Joe: Rise of Cobra was released in 2009. The two movies combined for nearly $700 million worldwide at the box office, but against collective budgets of well over $300 million, were considered only mild successes. Now in 2021, Paramount seeks to kickstart the franchise inspired by action figures with an origin story about one of the series' most popular characters: Snake Eyes. Henry Golding, known for his role as Nick Young in Crazy Rich Asians (2018), stars as the titular character. Andrew Koji fills the role of Snake Eyes' arch nemesis, Storm Shadow.
A drifter and skilled martial artist, Snake Eyes (Golding) is discovered by a wealthy Yakuza boss at an underground fighting circuit. While helping the Yakuza smuggle guns, Snake Eyes is asked to prove his loyalty by killing an infiltrator from the Arashikage Clan, an ancient ninja society dedicated to doing good. He refuses to kill the man and helps the infiltrator escape. Snake Eyes later discovers the man he saved is Tommy, the next person in line to be leader of the Arashikage. Snake Eyes is offered a home with the clan if he can pass three challenging trials. However, while staying at the clan's dojo, Snake Eyes has other intentions and may betray their trust to attain the vengeance he has been seeking his entire life.
Snake Eyes begins by following a young boy and his father on the run from ill-intentioned pursuers. The bad guys eventually catch up to them, and little Snake Eyes witnesses his father being murdered after rolling a pair of ones. Oh! So that's how he got his name!
The film bears many similarities to Disney's Solo: A Star Wars Story (2018) – a needless origin story that answers all the questions you never asked about some of your favorite characters (Disclaimer: I actually enjoyed Solo). Want to know how Snake Eyes got his katana? Or perhaps how he came to be in cahoots with the G.I. Joes? Don't worry, Snake Eyes has got you covered. With a creative team consisting of the directors of R.I.P.D. (2013) and early 2021 horror flick The Unholy, it's a surprise Snake Eyes is as mediocre as it is…and I mean that as a compliment. Even the martial arts sequences, where you would expect a film about ninjas to flourish, are undercut by shaky camera antics. The movie's saving grace is its occasional visual style, cinematographer Bojan Bazelli making the most of the always interesting backdrop of Tokyo where the film is set.
Henry Golding has proven his ability to fill the role of leading man and romantic interest, but aside from his supporting role in Guy Ritchie's The Gentlemen (2019), is less experienced in the action world. Taking on the role of Snake Eyes is nothing to sneeze at; he's arguably the coolest of the G.I. Joes. Golding is handsome and has the charm to be a proper headliner, but perhaps he is too pretty to get his hands dirty. Snake Eyes is known as one of those silent but deadly types, and Golding's portrayal doesn't live up to that expectation. I blame the script more so than the acting. Snake Eyes talks too much for the character as we have come to know him. However, this is the story of how he became the legendary counter-terrorist ninja, so I can only be so critical of the differences. Snake Eyes hasn't established himself yet on the reboot timeline. I also am disappointed at the underutilization of Raid star Iko Uwais as Hard Master. I almost think Uwais would've made the better Snake Eyes.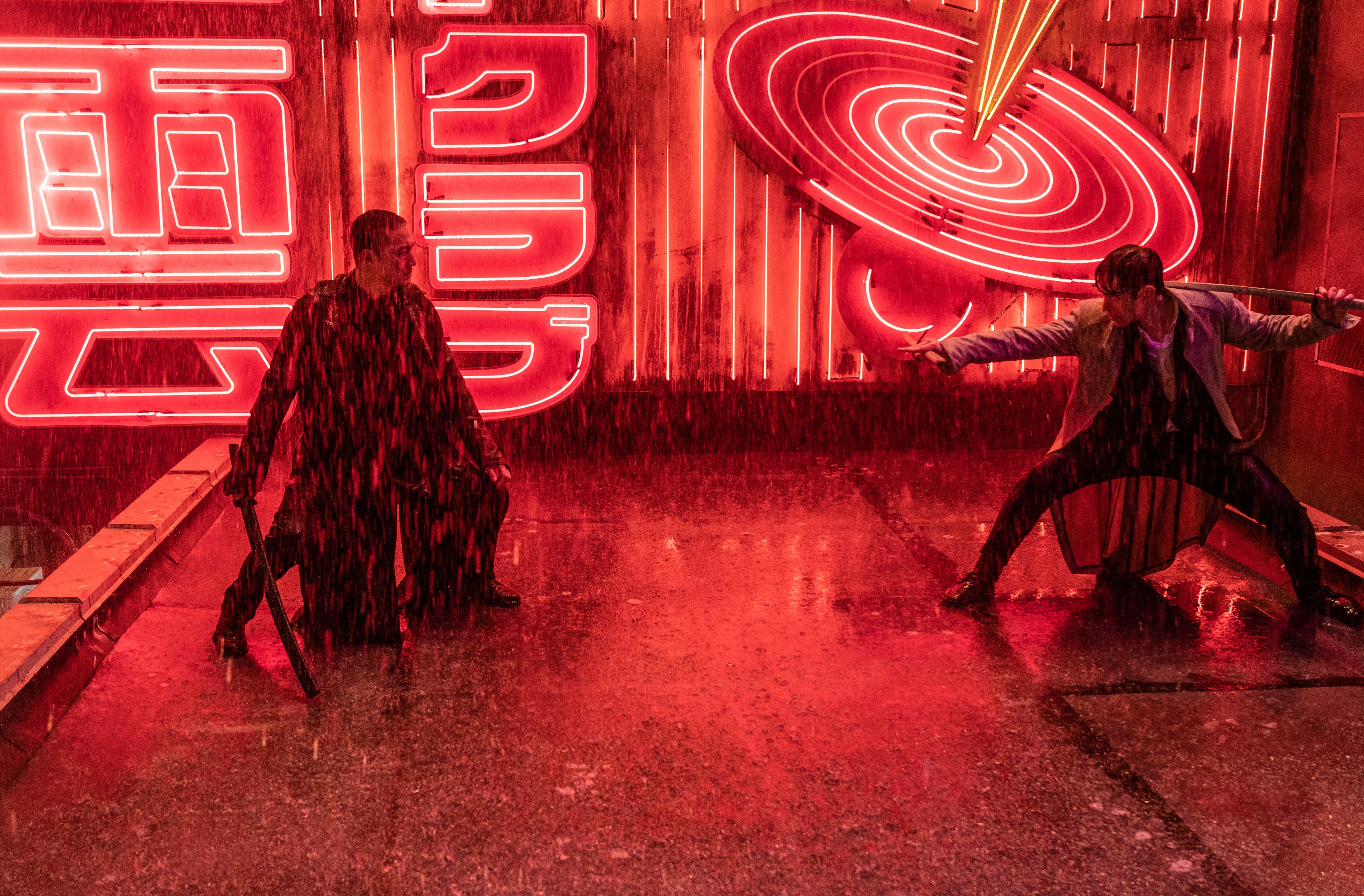 If there is one, clear trend in Hollywood these days it is that origin stories and cinematic universes are all the rage. Why make one profitable movie, when you can make several all linked together? If only it were that easy. For every successful MCU, there are three times as many failures. Remember The Dark Tower (2017)? Or maybe Universal's attempt at a Dark Universe? Cough The Mummy (2017) Cough. Snake Eyes: G.I. Joe Origins is a tired reboot that hints at a greater story unfolding. While telling us the story of how Snake Eyes came to be, other notable G.I. Joe characters are introduced with new faces. Samara Weaving (Ready or Not) shows up as Scarlett, another of the Joes, and Ursula Corbero plays the evil Baroness, a major player within the terrorist group Cobra. Paramount's intentions are oh so predictable all the way up to the film's end credit scene. After flopping at the box office in its opening weekend, I'm not too sure we'll see the vision Snake Eyes laid out. Maybe we'll see Golding reprise the role – he certainly deserves better – but I must say I'm ultimately indifferent either way. 
Snake Eyes: G.I. Joe Origins is in theaters nationwide