Set in the virtual game-world of Free City, Guy (Ryan Reynolds) is a bank teller NPC (Non-Playable Character). Guy lives his life by a simple routine: wake up, watch the news, go to work, and finish his day with a beer on the beach with his friend Buddy (Lil Rel Howery), a security guard. Guy is also a hopeless romantic, and when he passes by a particular woman who catches his eye, he'll do whatever it takes to get her attention. There is one catch: she wears sunglasses which designate she is an actual player in the game. Guy steals a pair of sunglasses from another player and his perspective of the world is changed. Guy has access to powers, money, and influence he could've never dreamed of. As Guy garners the attention of gamers across the real world and sparks a movement for being the "good guy", the studio behind the game-world he exists in threatens to shut down Free City.
From the director of Night at the Museum, Free Guy is a fun, goofy, action-comedy perfectly suited for family audiences. The film is a blend of Spielberg's Ready Player One, The Lego Movie, and The Truman Show. Unfortunately, the fact Free Guy is a Disney movie caps the film's potential; there is more time spent inserting other Disney properties into the film for the sake of that short-lived wow factor among the audience, than taking any real risks. "Is that a lightsaber!? Oh my God!" We get it, Disney, you own all of entertainment.
The script to Free Guy is ripe with videogame terms and concepts. There are powerups and med packs and player hubs and missions. The film explains what an NPC is for those less familiar with gamer lingo. There are also more than a couple cameos from popular YouTube content creators including Jacksepticeye, Pokimane, and Ninja. As someone who grew up playing their fair share of videogames, I still somewhat cringe when Hollywood tries to play to the gamer demographic using the most basic terminology. However, the film all but makes up for it with the casting of Ryan Reynolds.
Reynolds is hard not to like no matter how many times he plays the same naïve or sarcastic archetype. I wonder if this persona of his presides only on the big screen, or if Blake Lively must tolerate it in everyday life. I guess when you have a handsome face you can get away with more than a smart comment or two.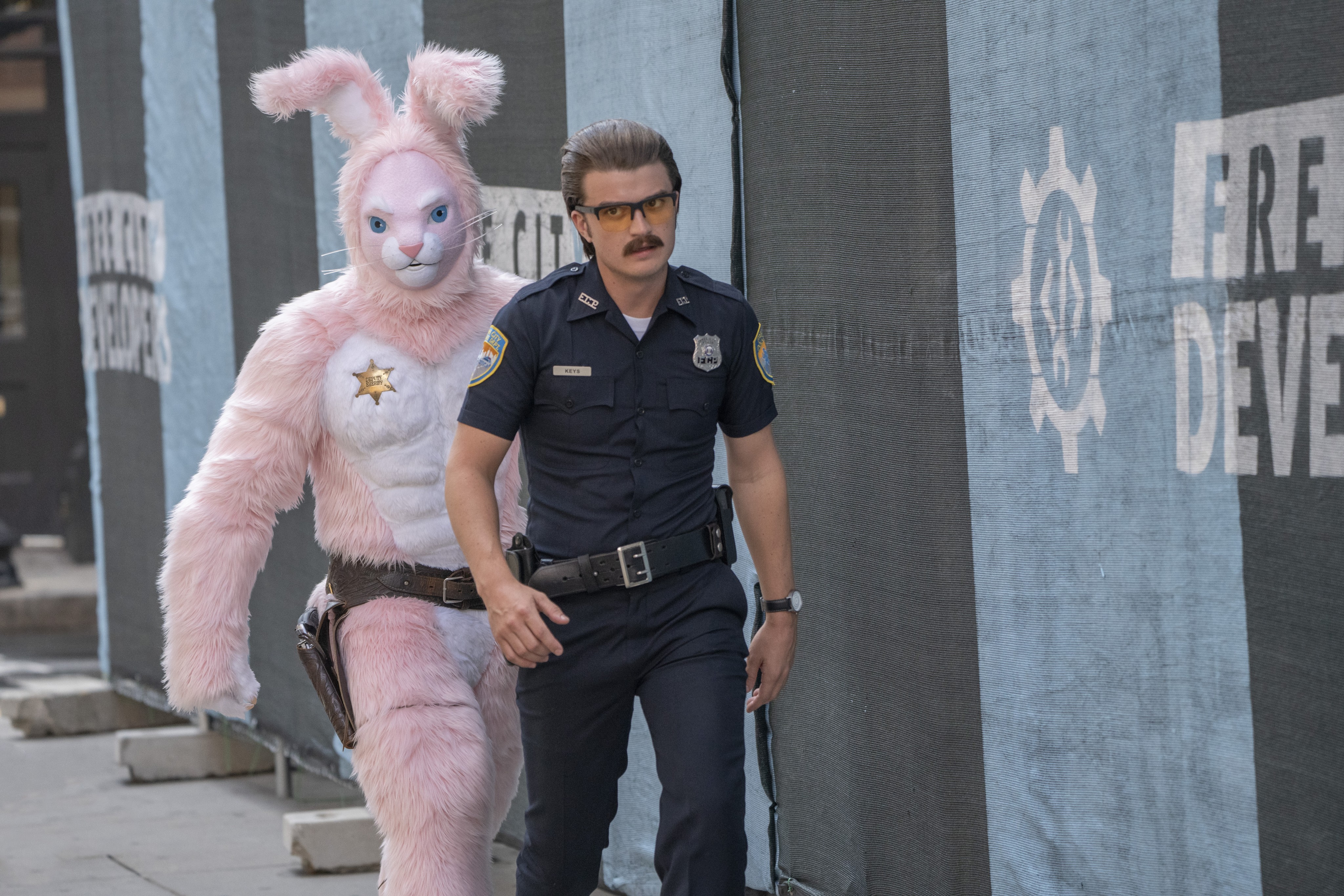 I wish Reynolds had more of a hand in writing the script. You can sense the writers wanted to push the humor to be more vulgar, with some of the jokes and other random things coming out of Reynolds' mouth being borderline "mature". With an R-rating, the violence could've been ramped up as well. Videogames are known for being violent and crude and Free Guy could've been this Deadpool-esque experience if Disney weren't the studio behind the project. The comedy in Free Guy is unable to go the distance, and instead is left looking like a PG-13 movie that wants so badly to be rated R. The movie would rather put families in the seats, and that is fine, but then embrace that family-friendliness the way Jungle Cruise did.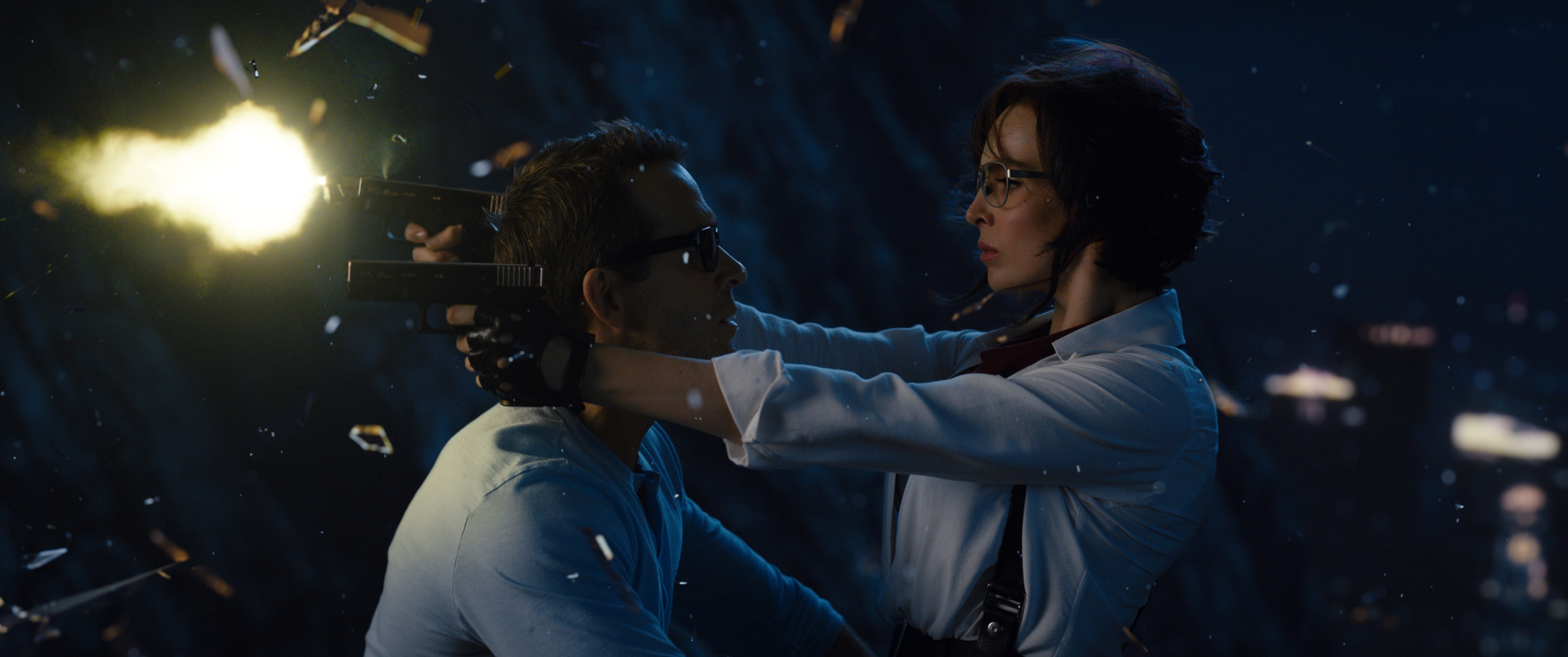 Taika Waititi suffers the most from the film's awkward humor. His character Antwan is the chairman of a large videogame studio– a mocking representation of big business and corporate greed. Waititi, bedazzled with chains and sporting a hoodie, chews up the scenery. He's left hanging with material that hardly lands and his presence on screen feels forced. There was once a time where Disney allowed Waititi to be an imaginary Adolf Hitler, and while the satire of Jojo Rabbit never extended beyond love triumphs hate, I applauded the film for pushing the line of who we could make fun of and how. Imagine if the screenwriters of Free Guy had similar freedom to give whoever they wanted the middle finger? Or at least make whatever jokes sprouted in their heads. Then their best material would've been on display, and I would've laughed more.
At the very least, Free Guy is fun and mindless entertainment. It's the kind of the movie you can take the kids to before they go back to school. I'm just tired of Disney putting out recycled, formulaic material and shoving their brands down our throats. They even had the balls to call this movie an "original story". 
Free Guy is in theaters nationwide today