"Deliver my soul from the sword; my darling from the power of the dog" (Psalm 22:20)
Does anyone remember Jane Campion? Allow me to clarify: does anyone, who is not a complete film nerd, remember Jane Campion? The name may bring up fond memories of the 1993 film The Piano, a winner of three Academy Awards. She also more recently directed the movie Bright Star, which tells the tragic love story between romantic poet John Keats and Fanny Brawne. After a twelve-year hiatus, Campion is relevant once again and has possibly made her best film yet. The Power of the Dog has arrived on Netflix to much critical acclaim and is also nominated for seven Golden Globes (whatever those are worth these days).
Benedict Cumberbatch plays rancher Phil Burbank, a man who can reference Roman mythology as well as he can castrate a bull. Phil is displeased when his brother, George (Jesse Plemons), marries and brings home a widow, the lovely Rose (Kirsten Dunst). Things only get dicier when Rose's son, Peter (Kodi Smit-McPhee), comes to the ranch on summer break. However, Phil takes a sudden interest in the boy and begins to mentor him into becoming a true cowboy. Are Phil's intentions innocent, or is there something more sinister afoot?
Cumberbatch gives what is arguably a career-best performance in a role we are not used to seeing him in. The actor, better known for his socially awkward and hyper-intelligent characters, is a true menace here. He speaks in a heavy American accent that will make you forget he is an Englishman in real life. More unnerving is his whistle, which is used as a power device and signals he is watching. Supplementing his performance is the cinematography from director of photography Ari Wegner. Wegner frequently uses low-angle shots so Phil is looking down on other characters, and he is often the largest in the frame. Filmed in Campion's home country, New Zealand, Wegner also captures a beautiful, open landscape with hills on the horizon. She sometimes allows the camera to linger on these hills, drawing focus on the shadows the clouds produce.
Adapted from Thomas Savage's 1967 novel, Campion tells the story of her film through the male gaze – a keen reversal of the male director attempting to replicate the female perspective. She draws attention to the machismo of her characters, particularly Phil, and creates a cat and mouse game. Phil may come from aristocracy and wealth, but he masks it under his stench and expertise in more hands-on labor. When he first discovers Peter, he mocks him for his effeminate manner and lisp. Phil later torments Rose for allowing Peter to become the man he has, or rather the lack thereof. Phil's cruelty pushes Rose into alcoholism, where Dunst gives quite the turn as a cartoonish drunk. After being spotted in a more vulnerable moment, Phil recognizes himself in Peter and takes his development in his own hands; Phil begins to share with Peter the skills and knowledge he believes will help Peter survive the unforgiving world. Peter, underestimated, matches up to Phil's expectations exceedingly well. The power dynamic among characters swings back and forth in the second half of Campion's film. Tension is further permeated by the score from Jonny Greenwood, which showcases a detuned mechanical piano and a cello that gallops like a horse. The climax is far more subtle and may seem abrupt. It is easy to miss things the first time watching The Power of the Dog and repeat viewings are rewarded.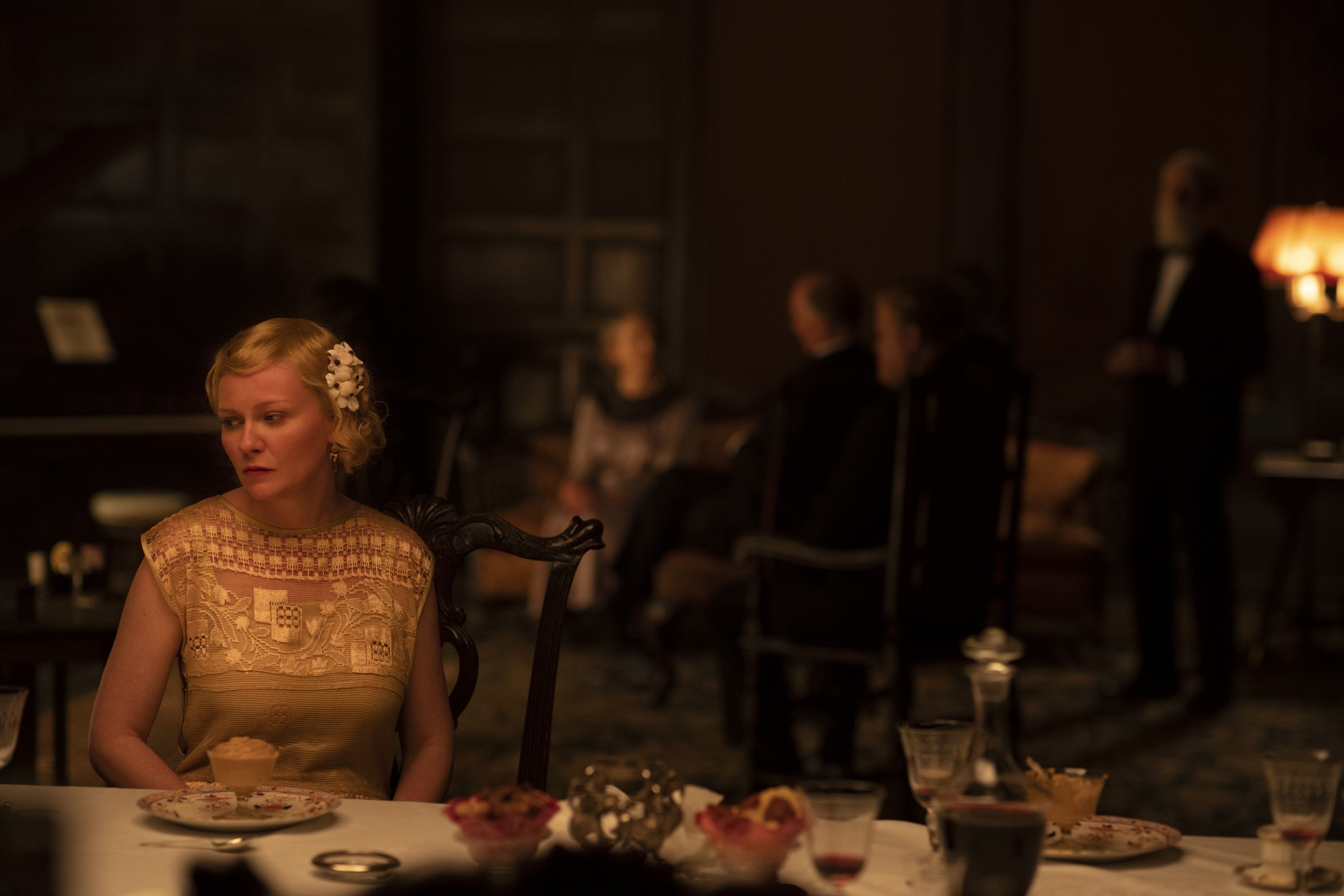 A deliberate slow burn, Campion's ostensible western isn't going to cater to everyone. The Power of the Dog is an interesting blend of There Will Be Blood and Brokeback Mountain. The film has creeped up on me and I find it a fascinating exercise in restrained, efficient filmmaking. 
The Power of the Dog is streaming now on Netflix