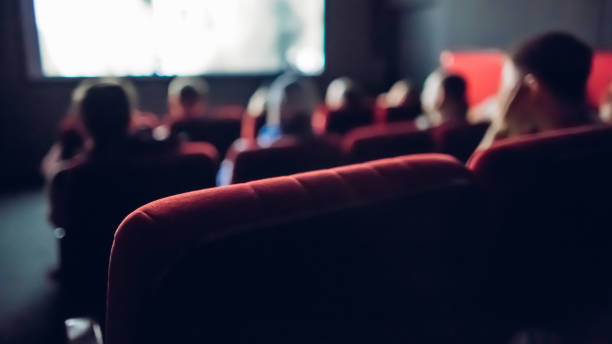 2020 has been an unpredictable year. Hopes for movie theaters widely opening and big releases finally coming out have been repeatedly dashed. From Thanksgiving to Christmas is typically one of, if not the busiest movie seasons each year, but right now it looks rather barren. However, there are still some films I'm excited to watch in the near future and I'm here to help guide you through them.
Hillbilly Elegy (Nov. 24)
Glenn Close and Amy Adams are two actresses with proven track records and yet no Oscars to show for it…will Ron Howard's latest change that? Hillbilly Elegy will be out on Netflix November 24.
Uncle Frank (Nov. 25)
Paul Bettany's performance as the eccentric gay Uncle Frank was all the talk at Sundance at the beginning of the year. Uncle Frank is on Amazon Prime Video November 25.
Nomadland (Dec. 4)
Nomadland is shaping up to be a major Academy Awards contender, with Frances McDormand eyeing another Oscar and up-and-coming director Chloe Zhao (who will be directing The Eternals) receiving much acclaim. Nomadland will be out in limited cinemas on December 4.
Mank (Dec. 4)
This might be the film I'm most excited for on this list. From the genius of David Fincher, shot in beautiful black and white, starring Gary Oldman, and about the making of the classic Orson Welles film Citizen Kane? It doesn't get better than Mank. Mank is out on Netflix December 4.
Sound of Metal (Dec. 4)
Looks to be a star turn from Riz Ahmed in a film about a heavy metal drummer who loses his hearing. Sound of Metal is out on Amazon Prime Video December 4.
The Prom (Dec. 11)
Meryl Streep returns to the musical scene in the adaptation of the Broadway hit…need I say more? The Prom is out on Netflix December 11.
Wild Mountain Thyme (Dec. 11)
An Irish romance starring the always talented Emily Blunt and Jon Hamm. Jamie Dornan also looks to put the Fifty Shades series behind him. Christopher Walken is in it as well! Wild Mountain Thyme is on video on demand December 11.
Ma Rainey's Black Bottom (Dec. 18)
Chadwick Boseman's final performance looks to be one of the best of his career. Viola Davis appears to command the screen. The film looks great and sounds great, expect this to be another major awards player. Ma Rainey's Black Bottom is on Netflix December 18.
Greenland (Dec. 18)
In case you weren't tired of Gerard Butler disaster movies. Greenland is out on video on demand December 18, but sounds like it will also be on HBO Max at some point in early 2021 if you want to wait.
The Midnight Sky (Dec. 23)
Directed by and starring George Clooney, The Midnight Sky looks to be an epic Sci-fi reminiscent of Interstellar. The Midnight Sky is on Netflix December 23.
Wonder Woman 1984 (Dec. 25)
The highly anticipated sequel to the Patty Jenkins and Gal Gadot hit. I think we could all use a superhero movie right about now. Wonder Woman 1984 will be in theaters and on HBO Max on Christmas day.
Soul (Dec. 25)
Pixar's annual offering, Soul takes an introspective look. Soul will be on Disney+ on Christmas day.
News of the World (Dec. 25)
Tom Hanks as a cowboy…give me more! News of the World is in theaters on Christmas Day.
Monster Hunter (Dec. 30)
Milla Jovovich from the Resident Evil Series is in yet another video game adaptation. I hope this film can simply be dumb fun. Monster Hunter is in theaters December 30.
While the movie theater's won't be as bustling as they usually are this time of year, we can all thank the streaming services for keeping the fresh releases coming! I still think there is a lot of potential left for the rest of the cinematic year of 2020, and hope it lives up to expectations. If there are any films I may have missed or you have questions about, feel free to comment down below 🙂