Following a Thanksgiving where many of us may have felt unusually distanced from our families, a film like Uncle Frank might have a greater impact. However, in the eponymous Frank Bledsoe's case, the distance is less a physical one and more of a complete emotional detachment.
Set in the early 70s, Frank is a closeted English professor at New York University, making him a clear black sheep among his South Carolina family – the southern accents being the only immediate link between the two. This is witnessed early in the film when the family is together for his father's birthday, as Frank is off to the side reading a book and when his present is opened by his father, who is referred to as Daddy Mac (Stephen Root), he receives a rather ungrateful reaction. Frank's mother "Mammaw" (a pleasant Margo Martindale) tries her best to appreciate Frank, but her love is otherwise overshadowed by the contempt Daddy Mac feels towards his son. Even the rest of Frank's family, which includes the likes of Steve Zahn and Judy Greer, are able to offer little in support. There is one exception: Frank's niece, Beth, a wide-eyed Sophia Lillis who made a name for herself as the young Beverley in It.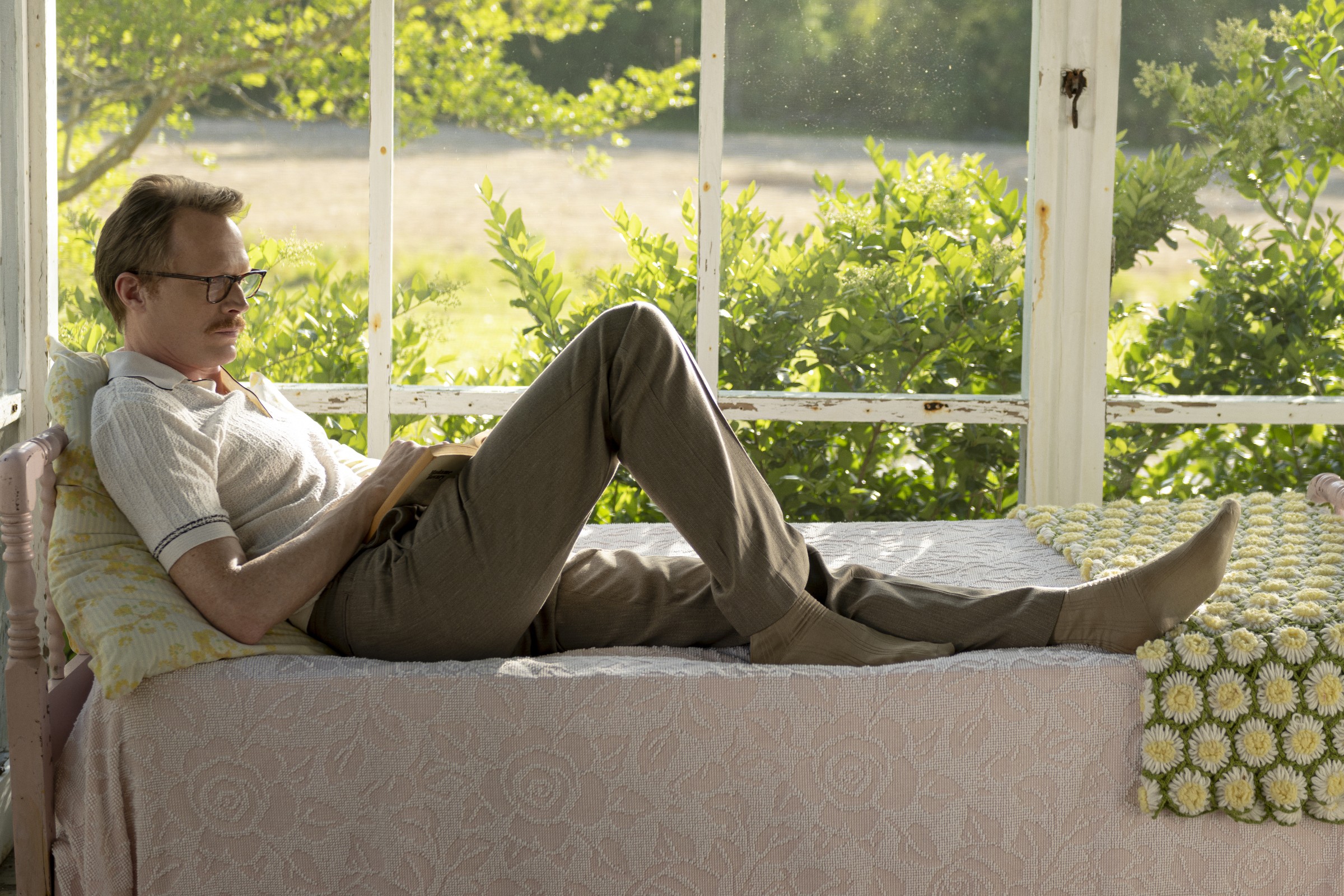 As Beth describes in her opening narration, she too feels like an outcast in the family, crediting her uncle Frank for being the only one who truly took an interest in her; at the end of his visit, Frank emphasizes to her that she can choose the person she wants to become, and four years later, that's exactly what she does. Beth is now a freshman at New York University, excited about the future. In the early stages of Uncle Frank, the film seems to be setting up to be a coming of age drama centered around Beth.
We then watch as Beth catches the attention of a boy, which quickly develops into a casual relationship. Then her date convinces her they should sneak into one of Uncle Frank's parties, which is where Beth learns two things: that Uncle Frank is a homosexual, and during the next morning, what a hangover feels like, the former piece of information being more significant. Beth also meets Frank's longtime partner, Walid "Wally", a Saudi Arabian man who risks beheading if he were to come out in his home country (a fun and always charming Peter Macdissi). Over a breakfast of eggs and bacon, which Wally says, "smells like death", Frank asks Beth if she feels any different about him, to which she says no; hooray! Someone in Frank's family accepts him for who he chooses to be.
The meal is then interrupted by the phone. Daddy Mac has passed away. For Frank, this means going home, even if his relationship with his father was less than loving. And since Beth's mother is afraid of her flying, Beth gets to come with Uncle Frank for the drive. And thus, Uncle Frank became a road trip movie. It is from this point in the film onward that Paul Bettany as Frank really takes the spotlight, and Sophia Lillis takes more of a backseat (pun intended).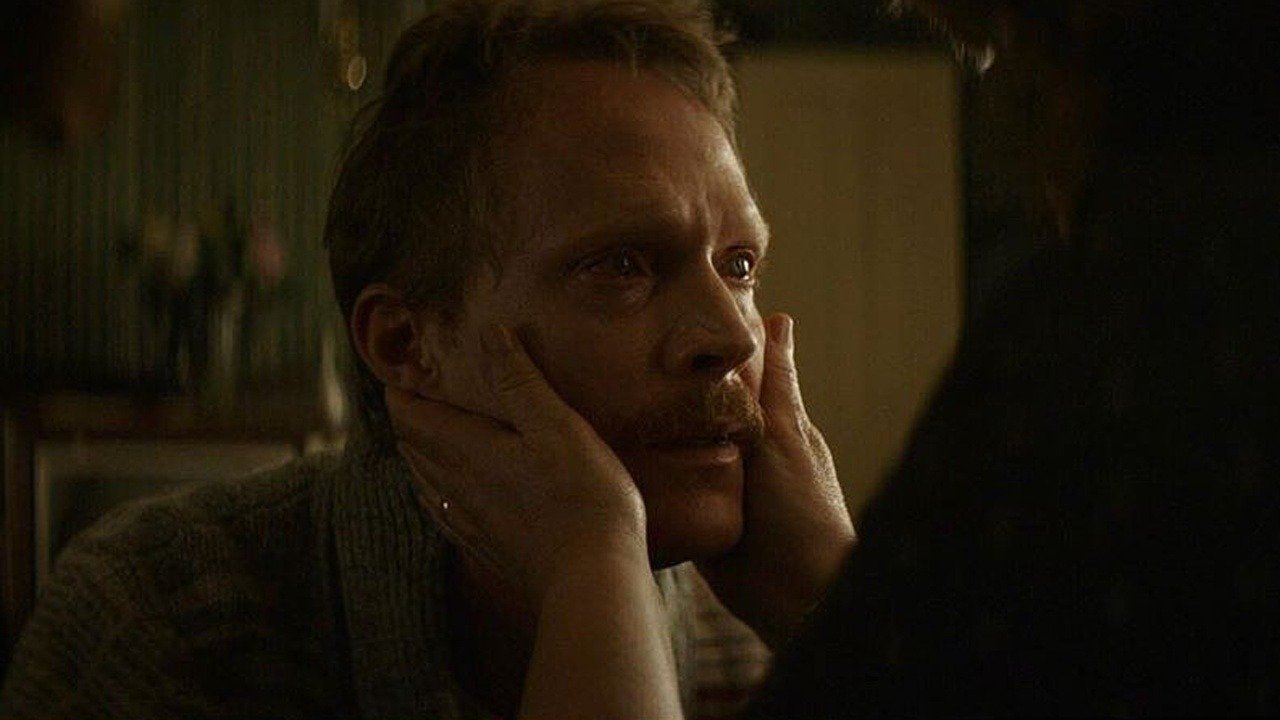 It is really a shame that Bettany is unlikely to receive any Oscar-attention for his role here (even in a year such as 2020, the award for best actor in a leading role is a hypercompetitive one). He gives a performance as the broken inside uncle layered with stoicism, intellect, and flashes of wit and enthusiasm. Bettany has you invested in his character from the moment you meet him till the credits roll, and this sets the film up for some rather powerful and gut-punching moments (the reading of Daddy Mac's will may evoke some tears). And for a brit, his Southern American accent is quite the thing to behold.
Written and directed by Alan Ball (known for writing American Beauty), Uncle Frank transitions from coming-of-age drama, to road trip movie, to family drama, in three relatively distinguishable acts. While the film may never do anything entirely new in these acts, each one is emotionally well executed, and a consistent, hesitantly feelgood tone is achieved across all three. Uncle Frank'sending may also feel too easy, but you can't help but feel happy for Frank and the way things turn out for him – the film's resolution is sure to put a smile on your face.
On the surface, Uncle Frank is a film about a man afraid of coming out to his family. But dig deeper, and you'll discover the friendly reminder that if your family truly loves you, nothing about who you truly are will change that. 8.5/10