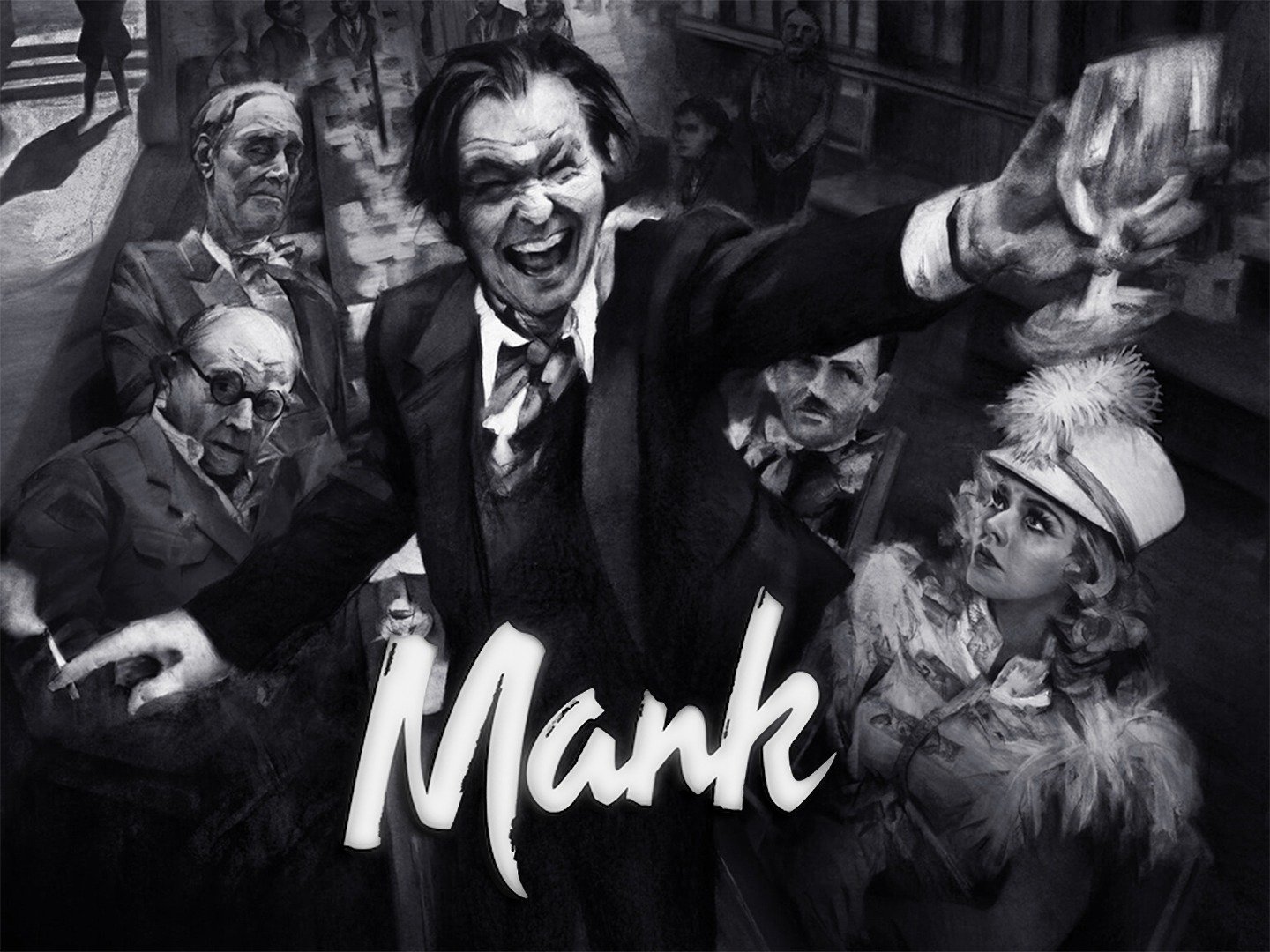 Citizen Kane is considered one of the greatest films of all time. To some, it is the greatest. Mank, director David Fincher's eleventh film and first since 2014's Gone Girl, tells the story of the alcoholic screenwriter who raced to write Citizen Kane in 60 days: Herman J. Mankiewicz. The film is also an ode to movies of the era, looks at the sources of inspiration for Mankiewicz's screenplay, and has a political message.
Mank introduces us to the faces and places behind the making of Citizen Kane. One of the film's primary characters is William Randolph Hearst, a newspaper publisher (played by a calculating Charles Dance) whom Charles Foster Kane's character was based on. We spend time on Hearst's lavish estate, San Simeon, the model for Foster Kane's imperial Xanadu palace. Another important character is Marion Davies, an actress who was Hearst's mistress. In Citizen Kane, Davies was portrayed in a less than flattering fashion as aspiring opera singer Susan Alexander. Amanda Seyfried glows in the role, giving Davies the intelligence and charm that Alexander lacks.
Herman Mankiewicz is an outspoken socialite, compulsive gambler, and heavy drinker. He's intelligent, witty, and doesn't know how to quit when he's ahead. Gary Oldman, who won an Oscar for playing Winston Churchill not long ago, thrives in the role. Unlike when he was playing Churchill, Oldman does not disguise himself under heavy layers of makeup; his appearance is hardly manipulated at all. Fincher wanted no veil between Oldman and the audience, directing attention completely to the actor's performance. It's one of Fincher's many choices that work in his favor.
Mank transports us to an older era of Hollywood: the 1930s. The costume design is fantastic. A scene puts us on the set of what is likely a western, and we watch a dolly car follow men on horseback. Shortly before, one of my favorite scenes of the film is when Mank and a team of writers pitch a movie to Paramount.
"Frankenstein and The Wolf Man all rolled into one, only…"
"I don't make cheap horror pictures. Universal does."
It is fun to watch these creative minds formulate a movie plot seemingly on the spot, but it is one of many examples where the film's dialogue and direction exude the snappiness of Fincher's The Social Network. Written by Fincher's late father, Jack, Mank has a rich screenplay.
Beyond the typical period piece trappings, David Fincher brings you back to the 30's in another way: with the design of his film. Mank was shot in 8k digital, and then reduced for a grainier look. The choice of making the film black and white is a call back to the expressionist cinematography of Gregg Toland, the man who shot Citizen Kane. Cinematographer Erik Messerschmidt uses depth to keep the scenes lively, lighting to convey mood, and low-angle shots to display power; Mank is a visually beautiful and effective film.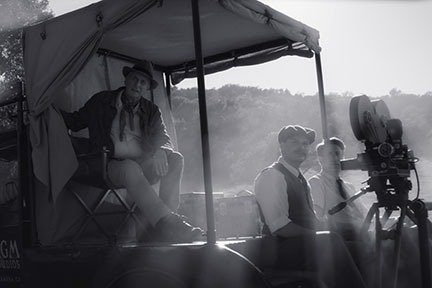 The score from Trent Reznor and Atticus Ross captures the spirit of Golden Age Hollywood, from the more intimate solo piano pieces to the grander band and orchestral melodies. Other subtle touches such as cigarette burns, fades to black, and crackles in the sound design are effects Fincher implements to give Mank the feel of the era in which it's set. Fincher created the film so the time period in which it was made would not be apparent – and he succeeds.
Mank is one of David Fincher's most inaccessible films. I cannot claim credit for seeing all of his filmography, but in comparison to cult classic Fight Club or razor-sharp The Social Network, Mank is hardly a film for mainstream audiences. Mank is a film geared towards cinephiles, and the nearly 80-year-old Citizen Kane is required pre-viewing. The pacing at times can feel deliberate, as Fincher's non-linear storytelling gradually coils in closer to the truth at the center. Fincher layers this storytelling with Citizen Kane easter eggs throughout.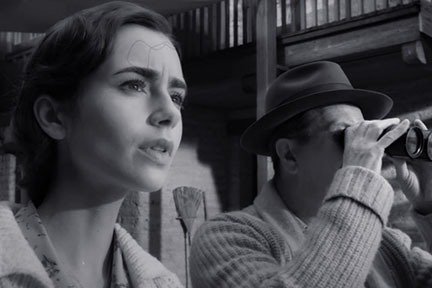 Another reason for the underwhelming response to Mank is the film isn't what I believe some viewers were expecting. Many film buffs were looking for a Mank v. Welles film. They wanted Fincher to end the great debate of who truly deserves credit for the screenplay of Citizen Kane. Mank is not this; Orson Welles plays a small role in the film. Mank is closer to a biopic of Mankiewicz, an in-depth look into the period of his life when he wrote Citizen Kane. The film is also set against the political backdrop of the 1934 gubernatorial California election between incumbent Frank Merriam and progressive writer Upton Sinclair. Mank, despite its period setting, finds currency in its story as the film features one of the earliest uses of fake news to manipulate an American election: a doctored newsreel which displays Merriam as a man of the working people, and Sinclair as a rebel rouser whose supported by minorities and Russian sympathizers.
On the technical level, Mank is spectacular. It's David Fincher's own black and white Once Upon a Time…in Hollywood. But the film is a slice of movie history only the most seriously inclined film fans will likely appreciate. 8.5/10