The Way Back surprised me. When the initial trailer first dropped, the film appeared to be another sentimental story of a troubled coach who leads his rag-tag group of high school basketball players to a championship – redeeming himself and inspiring his team. It wouldn't have been the first time director Gavin O'Connor tackled an underdog story – he directed Miracle (2004) and Warrior (2011). However, The Way Back is more than just a sports drama. The film is an authentic portrait of alcoholism, elevated by a pained performance from Ben Affleck.
Former basketball star Jack Cunningham is an alcoholic. He pours liquor in his mug at work. He cracks open a beer on the way home. He spends his nights at the bar, drinking until he has to be carried home. Then he repeats the cycle the next day, starting with a beer in the shower. Alcohol follows Jack everywhere he goes, and yet he denies he has a problem. Jack shows up to his family's Thanksgiving dinner late and drunk, and when his sister later expresses her concerns with him, he becomes upset and dismisses the idea he drinks too much. "I'm fine," he tells her. There are no signs of hope for Jack, until he receives a call from his alma mater to coach their basketball team; the same basketball team that hasn't made the playoffs since Jack played for them in '95. With his tough love style of coaching, and his remaining basketball IQ, Jack begins to mold the players of Bishop Hayes high school into a group of winners again.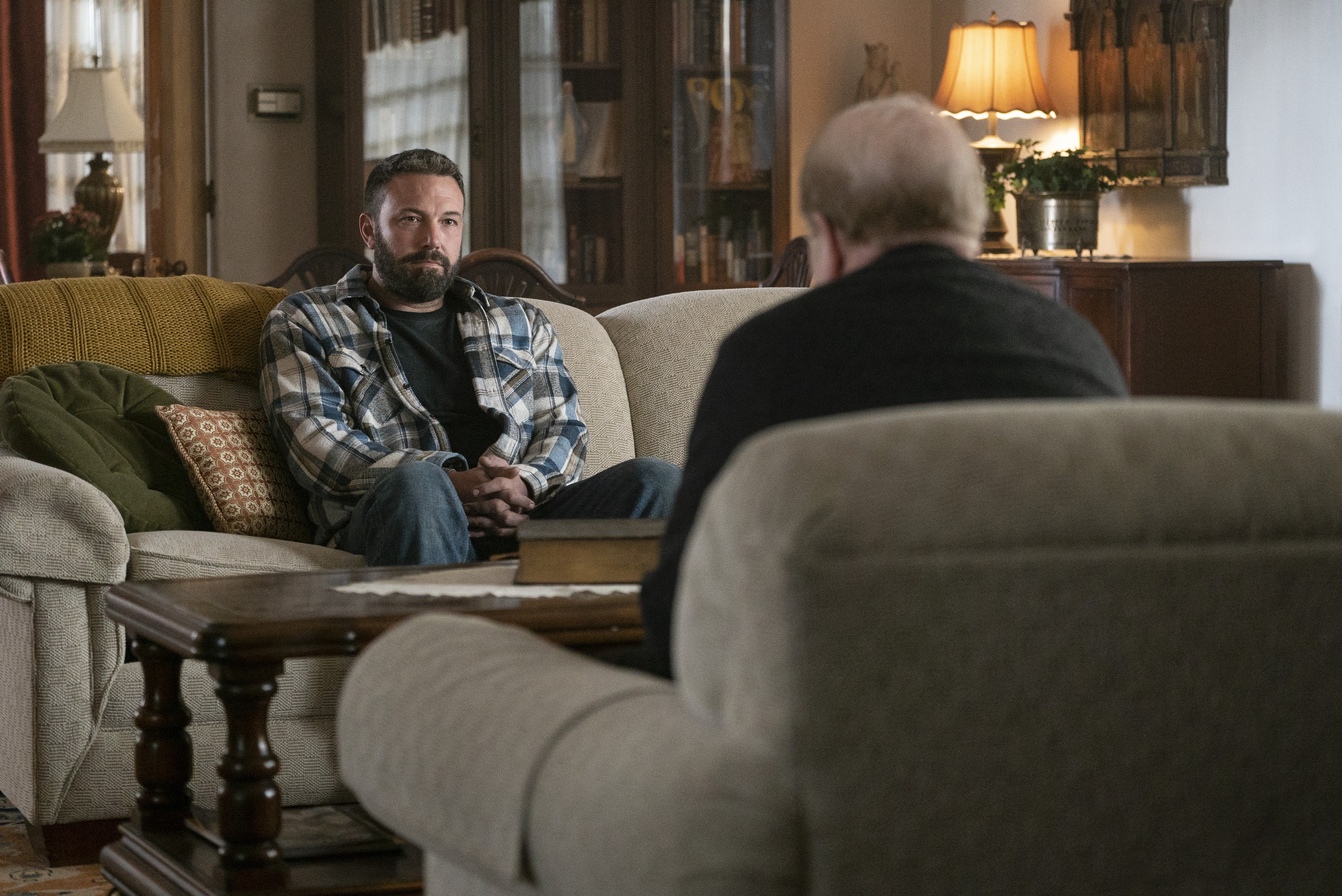 The last time O'Connor and Affleck collaborated was on the crafty thriller The Accountant (2016), a sequel of which will hopefully be soon. In The Accountant, Affleck had to do more character acting and was supported by a strong surrounding cast including Anna Kendrick, J.K. Simmons, and Jon Bernthal. In The Way Back, O'Connor asks Affleck to ground himself upon an uncomfortable reality and carry the film on his back. Affleck convincingly plays a man with a chip on his shoulder, whose tragic backstory gradually explains what lead him down a path of self-destruction.
It would be fair to speculate the possibility that what makes Affleck's performance so impactful comes from his own personal history of alcoholism. Leading up to the film's release, Affleck raised awareness on the dangers of alcohol abuse and addiction, offering his own experiences as an example of how destructive these problems can be. In an interview with Brooks Barnes from the New York Times, Affleck describes addiction as a "vicious cycle you can't break…that ends up making your life worse." Regardless of whether or not Affleck used his own personal life to influence his performance, he's damn good in the role. He and O'Connor are successful in depicting the cycle of alcohol addiction, including stages of short-term sobriety and triggered relapses, with honesty and every ounce of that viciousness Affleck discusses.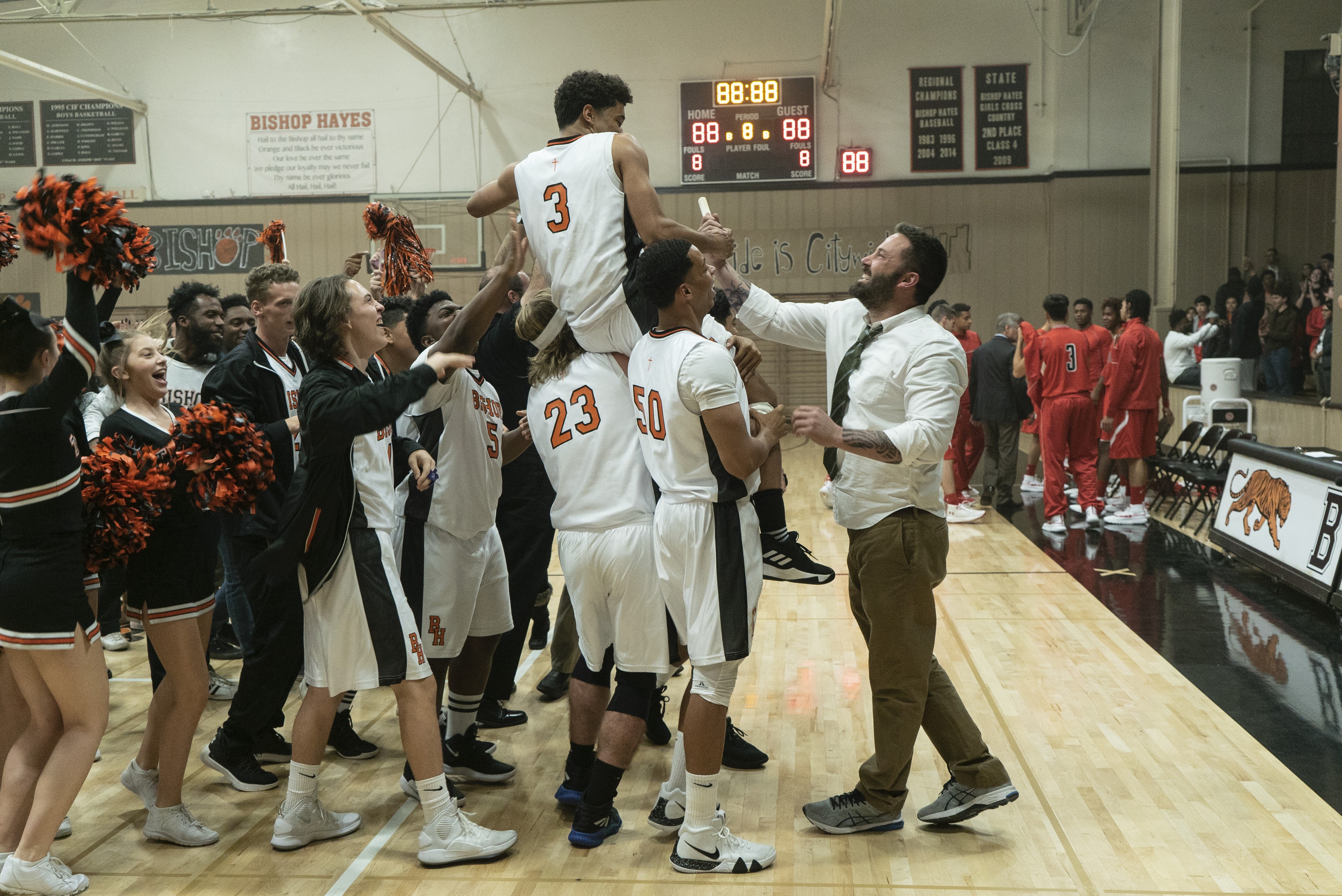 When The Way Back is on the basketball court, the film does feel familiar. When Jack first introduces himself as the coach, he is faced with a dysfunctional Bishop Hayes team that hasn't found its identity yet. Any chance of making the playoffs seems like a long shot. The first few games of the season are rough, and Jack quietly observes from the bench. After a blowout by the most talented team in the division, Jack finally starts to crackdown and instill some discipline among his players. Bishop Hayes then turns themselves around, and by the final game of the season, has a chance to clinch a playoff spot – their opponent in the game? The same team that dominated them earlier in the year. It's a story that hits all the beats you'd expect, and while you'll go along with its highs and lows, Jack's battle with alcoholism is always more compelling.
The Way Back may not do anything new, but it is a realistic portrayal of alcohol addiction with a serious focus on its consequences and gives Ben Affleck a solid platform to return to the Hollywood limelight. 8/10