Director Steven Soderbergh is a champion of the idea that if you have an iPhone, you're a filmmaker. In 2018, Soderberg demonstrated just how powerful the smartphone camera can be, shooting the entirety of Unsane (starring Claire Foy) on an iPhone 7 Plus. The year prior, director Sean Baker released The Florida Project, a film that was noted for its experimental use of an iPhone over traditional filming methods; The Florida Project landed Willem Dafoe a supporting Oscar nomination.
This trend of using not only more compact equipment, but less equipment as a whole, proves that great filmmaking is not about what you have, but what you make of it. While Soderbergh's latest film, Let Them All Talk, wasn't shot on an iPhone like some of his other recent projects, "nearly all the equipment he needed fit neatly into a couple of rolling cases". Soderbergh continues to tear down the barriers for entry to Hollywood for filmmakers everywhere. Let Them All Talk is a film obsessed with its story and characters over fancy camerawork, and who better to portray these characters than legendary actresses Meryl Streep, Candace Bergen, and Dianne Wiest, and up-and-comers Lucas Hedges and Gemma Chan?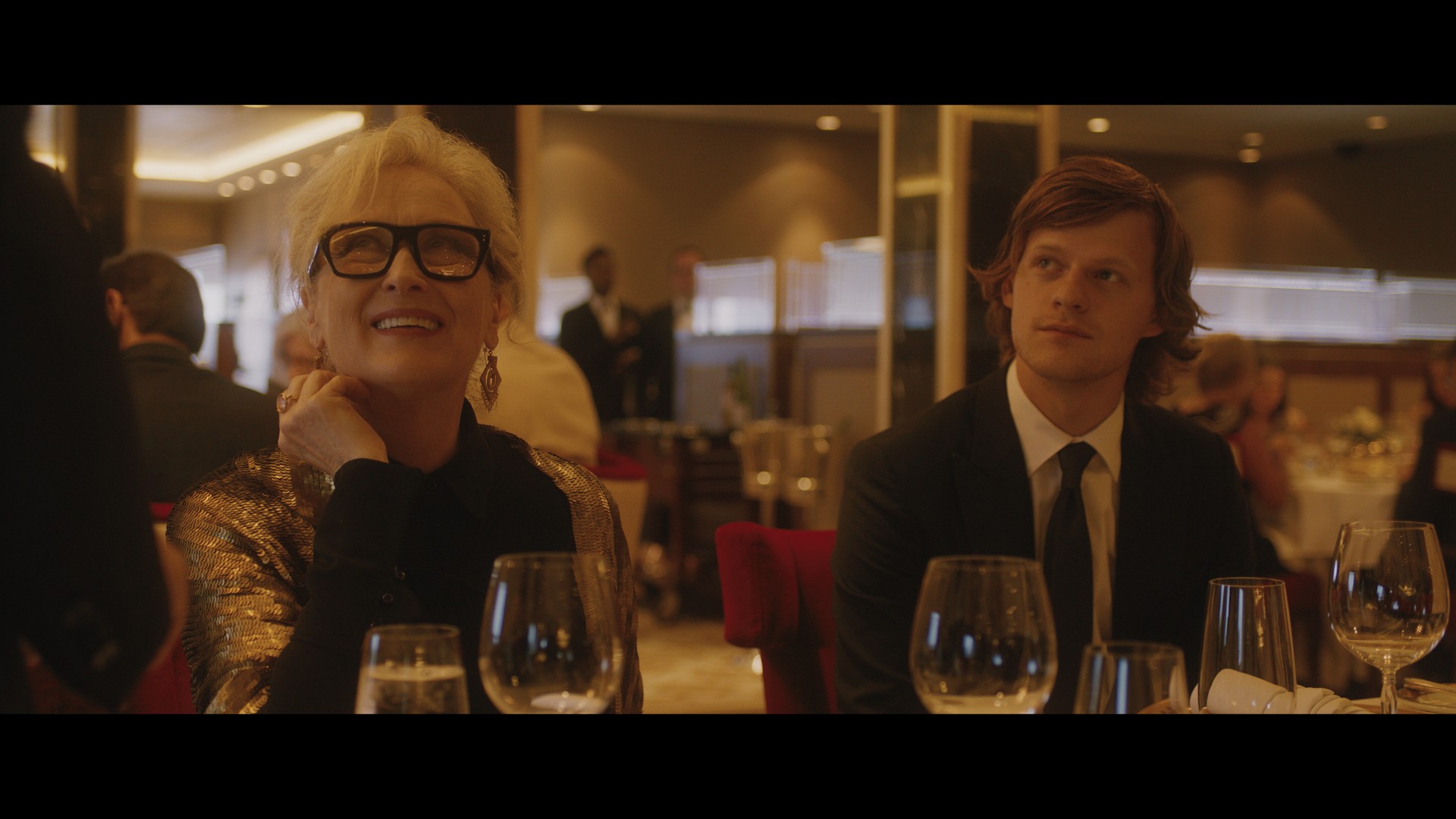 Shot primarily over a course of eight days on an ocean liner crossing the Atlantic Ocean, Let Them All Talk stars Meryl Streep as ageing author Alice Hughes, who attempts to "catch lightning in a bottle a second time." Hughes dearly wants to accept an award she has won overseas, but is unable to fly, and so her agent suggests she takes an ocean liner. Going with her on the journey are her two friends, Susan (Wiest) and Roberta (Bergen), whom she hasn't seen in thirty years. She is also accompanied by her nephew, Tyler (Hedges), whose responsibility is to take care of the ladies and who looks forward to sharing in their wisdom.
Let Them All Talk moves at a leisurely pace; this works, and it doesn't. While filming, Soderbergh and screenwriter Deborah Eisenberg allowed the actors and actresses much freedom. It'd be fair to say they didn't run a tight ship (ha!). Rather than stick to a strict script, Soderbergh and Eisenberg gave the cast an outline of each scene, pointing to the direction the scene needed to go but offering flexibility in how it got there. Masters of their craft, Streep, Bergen, and Wiest seem to have fun with the chance at creativity, with Bergen being a particular standout. Hedges and Chan do a good job playing along. However, the film's foundation of impromptu moments and quasi-improvisation make it overly reliant on dialogue. Let Them All Talk, as the title may hint at, is quite chatty…sometimes frustratingly so. I felt myself waiting for the film to break free from its staccato rhythm, but it never really happens.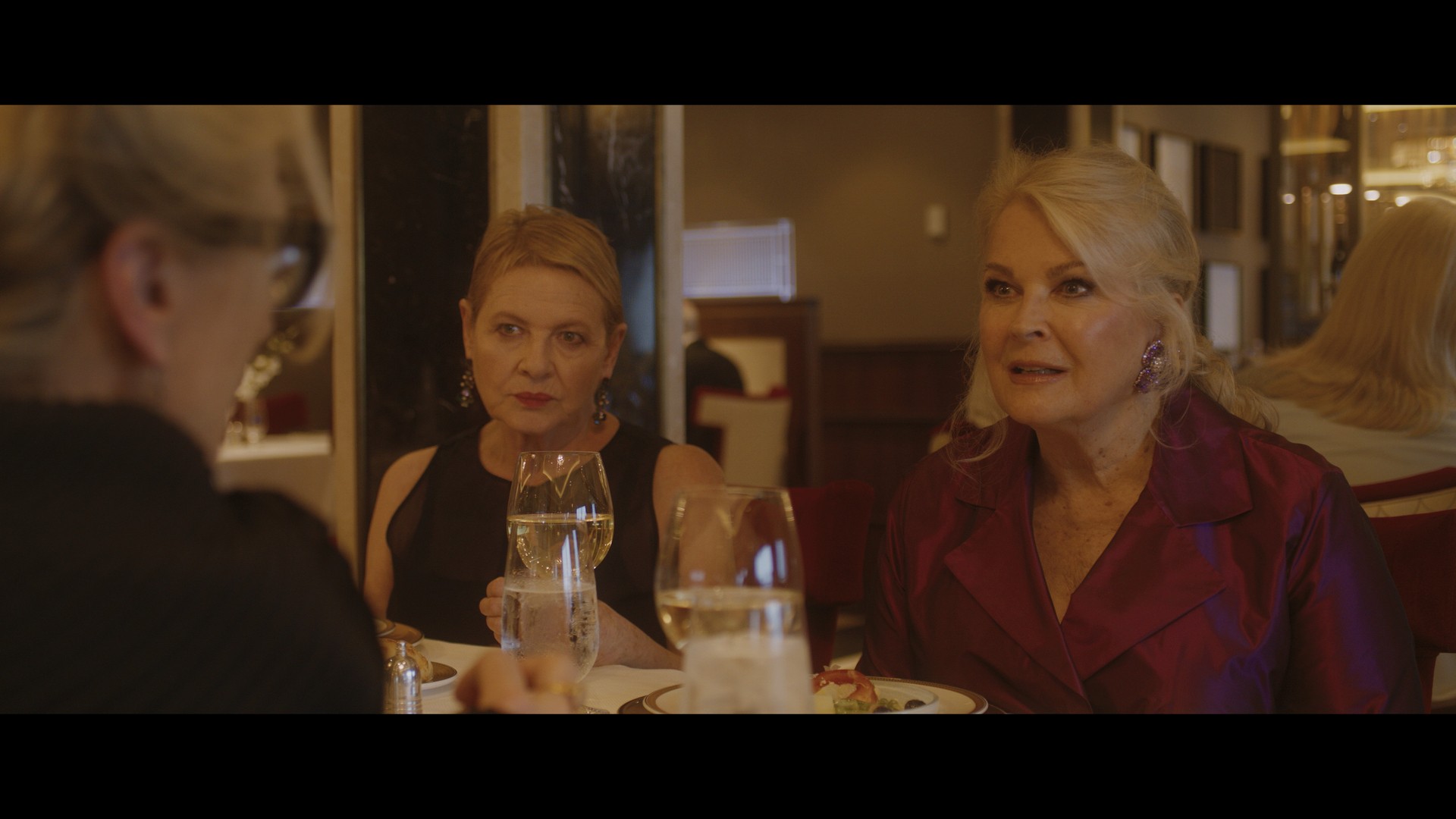 To place Let Them All Talk within a singular genre would be difficult…and honestly, inaccurate. On the surface the film is a dramedy, but Let Them All Talk is a mystery at heart. When Alice, Roberta, and Susan meet again for the first time, the nature of their conversation is slightly awkward; we become suspicious as to whether they can be friends like they were in their younger years. This suspicion grows into doubt when, following the conversation, Alice asks Roberta if she'll have a drink with her later and is flatly denied. There is tension in this interaction, and throughout the film we witness seemingly bad blood between these two. We begin to ask what has caused this? There is also the question of what Alice's newest manuscript, which her literary agent Karen (Chan) has her career staked on, be about? Lastly, Alice herself is a bit of a puzzle, with those around her as the detectives trying to figure her out. However, while Let Them All Talk looks to hook us with the multiple questions it poses, I never quite felt the film was successful; I was never truly invested in the characters as there is little to like about them beyond the actors playing them.
When Let Them All Talk isn't buried in the mysteries of its story, the film is admiring the ship it's set upon: The Queen Mary 2. The ocean liner is large and beautiful. The Queen Mary 2's many areas make it as much of a character as the people aboard it, from the ship's decks and bars to its swimming pool and planetarium. Let Them All Talk is yet another glimpse into pre-Covid living to which we all yearn to return. The filmed decadence of the Queen Mary 2 is complemented by the score from Thomas Newman, whose soundtrack is infused with a 60's era jazziness.
Soderbergh's inventiveness should continue to inspire, and fans of Streep, Bergen, and Wiest should be entertained, but Let Them All Talk never reaches its full potential. 6.5/10