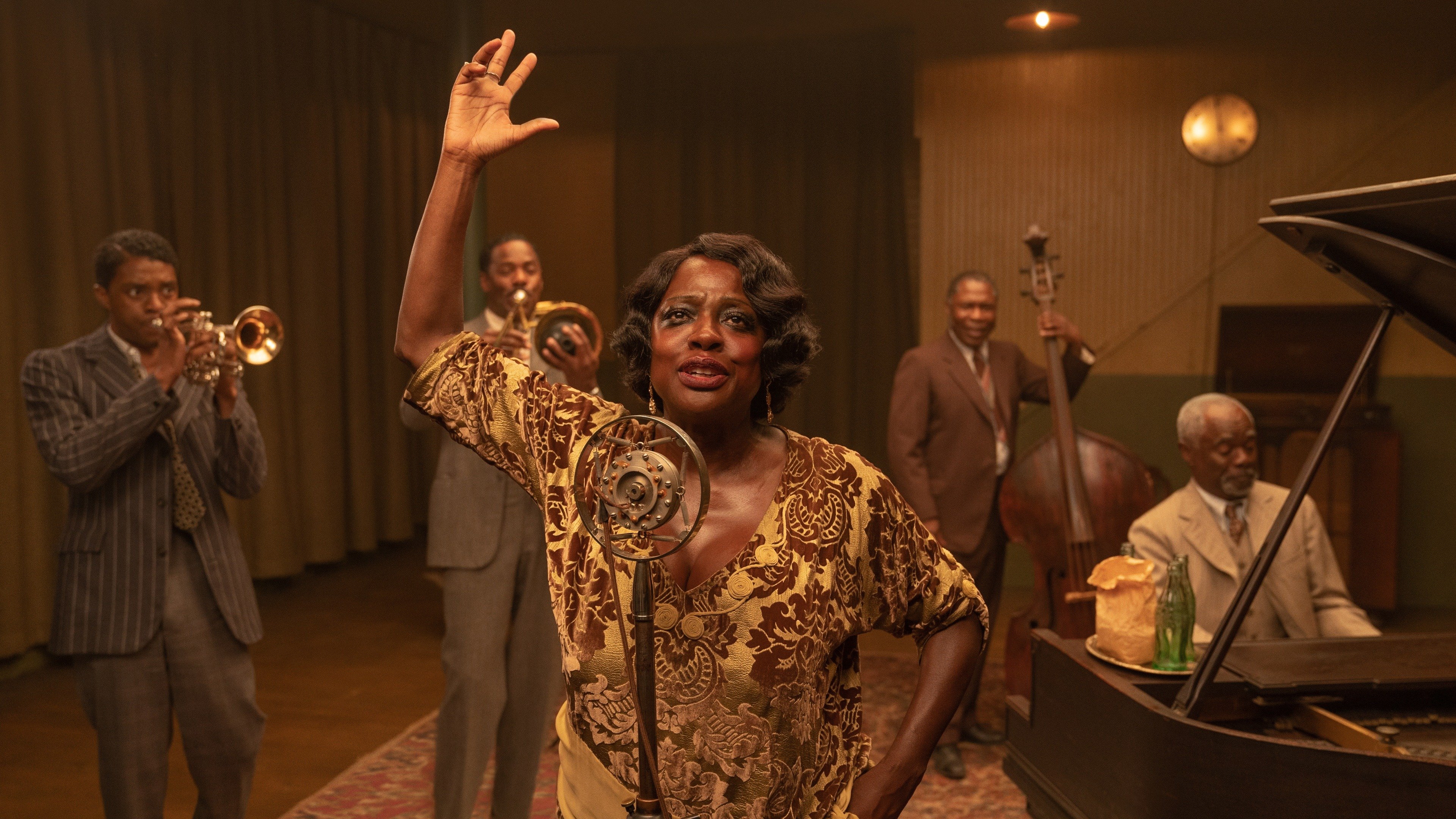 The fact that Ma Rainey's Black Bottom is host to Chadwick Boseman's final performance makes the film significant, but the other working parts of this adaptation of the late August Wilson's play didn't need help doing so in their own right. Ma Rainey's Black Bottom is a pair of powerful character studies headlined by Oscar-worthy performances.
Set in 1920s Chicago, tensions flare among "The Mother of the Blues" and her band in the recording studio. Ma Rainey shows up to the recording an hour late. Levee, the idealistic horn player, can't help himself from educating his more experienced bandmates on how to play the music. And Ma Rainey's manager, Irvin, is always scrambling to appease the singer's demands. Among all the chaos, stories emerge about tragic upbringings, brutal truths, and questions of faith.
Ma Rainey's Black Bottom marks the last time we'll see actor Chadwick Boseman on the big screen. When Oscar season comes around, speculation of a posthumous award will present itself. If he wins, there will be those that suggest it's only because of his death. Regardless of whether Boseman is nominated (a sure thing), or wins, I am here to reject that idea. Having played the roles of James Brown, Jackie Robinson, Thurgood Marshall, and King T'Challa, Boseman could do it all. His performance in Ma Rainey's Black Bottom as Levee Green is to be admired. Chadwick Boseman was a talent taken from us way too soon, but the impact his on-screen appearance had, especially on the African American Community, is a legacy that will live on forever.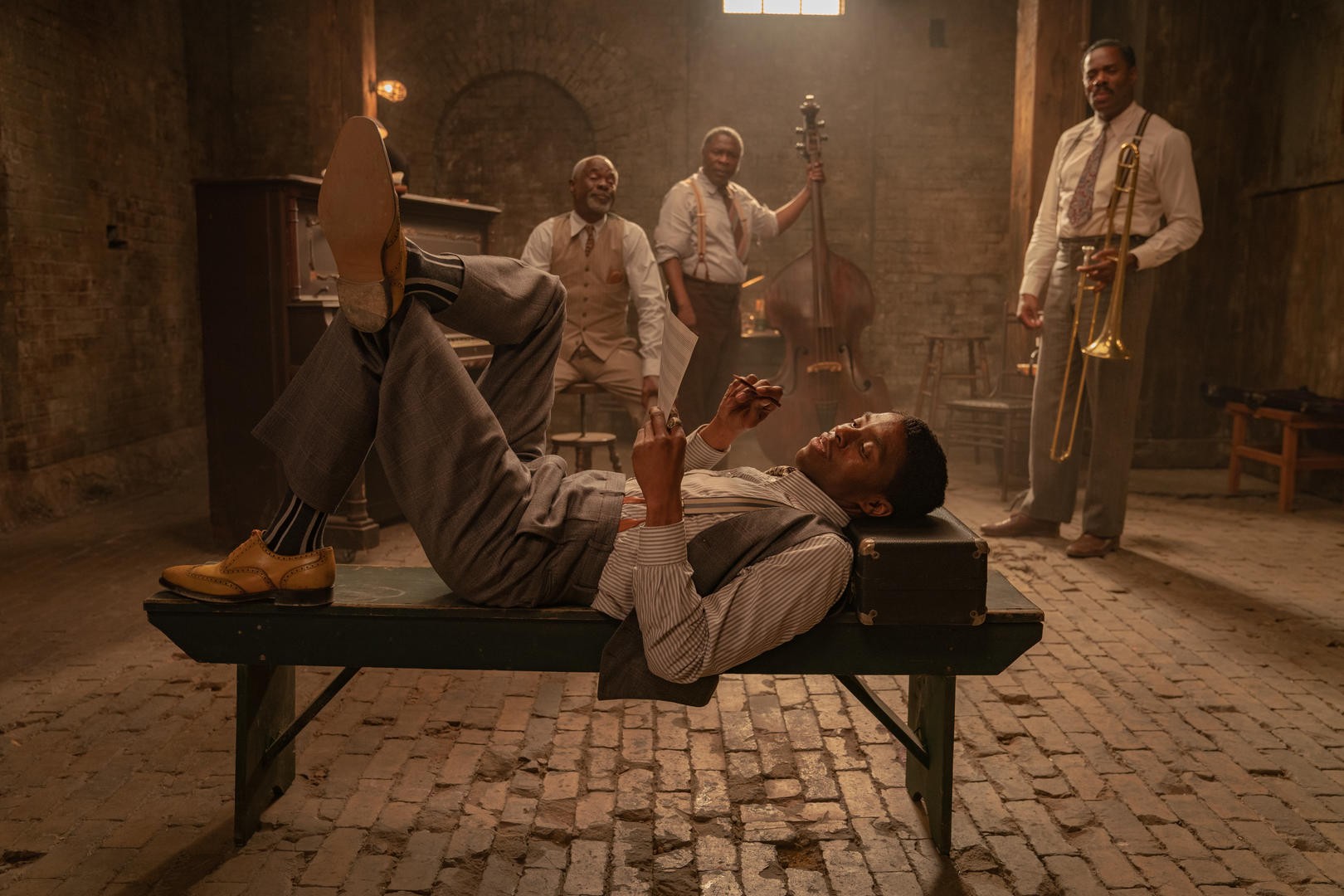 Levee Green is the horn player for Ma Rainey's band, but also writes his own music. He is tired of playing old "jug band" songs and wants to give the people what they want: music you can dance to. Levee hopes to be able to sell his songs and make a name for himself in the music industry; his bandmates have a hard time buying into the idea. Levee's lack of faith makes him feel invincible and prompts him to foolishly chase Ma's sidepiece Dussie Mae (Taylour Page). But this seeming invincibility eventually runs out, as Levee becomes another tragic example of a black man mislead by the false promises of the white man.
As Levee, Boseman has to blend an assortment of traits: charismatic, light on his feet, angry, and a little egotistical. And he nails all of it. Boseman is thunderous. During a 5-minute monologue detailing how Levee's mother was violated by several white men, and how his father got his revenge, Boseman becomes an expert storyteller. The camera closes in on his face and tears gradually stream from his eyes, making for a perfect Oscar reel moment if there ever was one. In a later spotlight moment, Boseman directs his rage towards God, "come on and turn your back on me!". His shouting is equal parts letting out his frustration and crying for help, and the visceral moment makes one wonder if Boseman's own private battle with cancer had any influence on his performance. Has God turned his back on Boseman the same way he has Levee? While Levee's story is already compelling, it is Boseman's full embracement of the role that elevates the story to another level.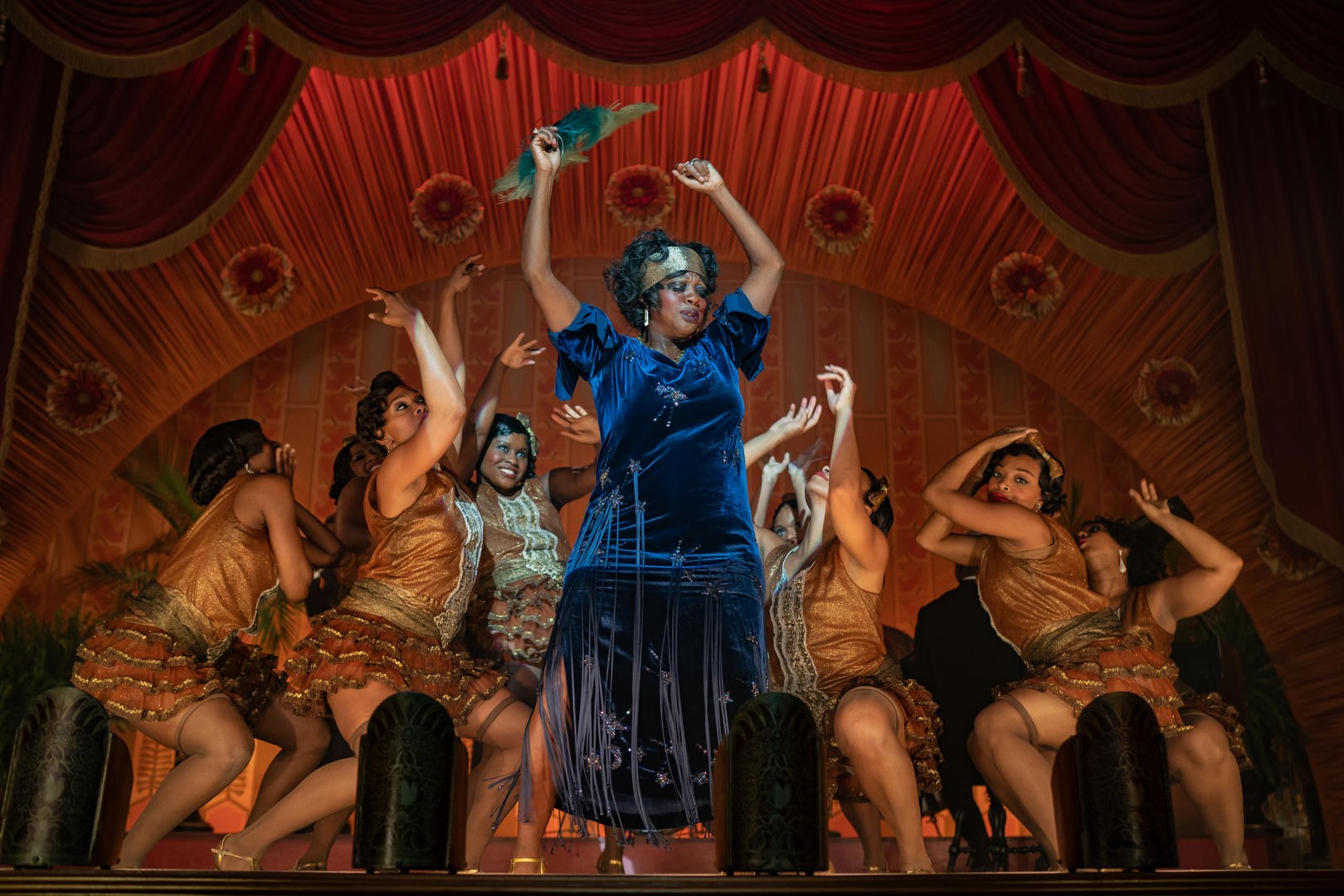 Ma Rainey is everything Levee wishes to become: an artist whose white producers are at their beck and call. When Ma shows up to the studio an hour late, not a word is said. When Ma says she isn't recording a single song until she gets a coke, someone is on their way to the deli to get her a coke. If Ma leaves early because she's done with the nonsense, her producer will be begging her to come back. When it comes to making a record with Ma Rainey, it is her say and that's final. But this power Ma has is all a façade. During a pensive conversation with her band's leader, Cutler (Colman Domingo makes for a compelling foil to Boseman's Levee), Ma states, "They don't care nothin' about me. All they want is my voice." Ma Rainey isn't ignorant of the America she lives in, but unlike Levee, she has found a way to make it work for her as much as she can.
With smeared makeup, silk clothing, and gold grills on her front teeth, Viola Davis is a powerhouse in the role of Ma Rainey. She commands the screen and is always in full control of her environment. However, it's the quieter moments where Davis softens, and you can hear the painful introspection in her voice where her performance excels. From when we're introduced to Ma at one of her shows in Georgia, until we watch her pull away in her car in Chicago, Davis is the highlight of every scene she's in.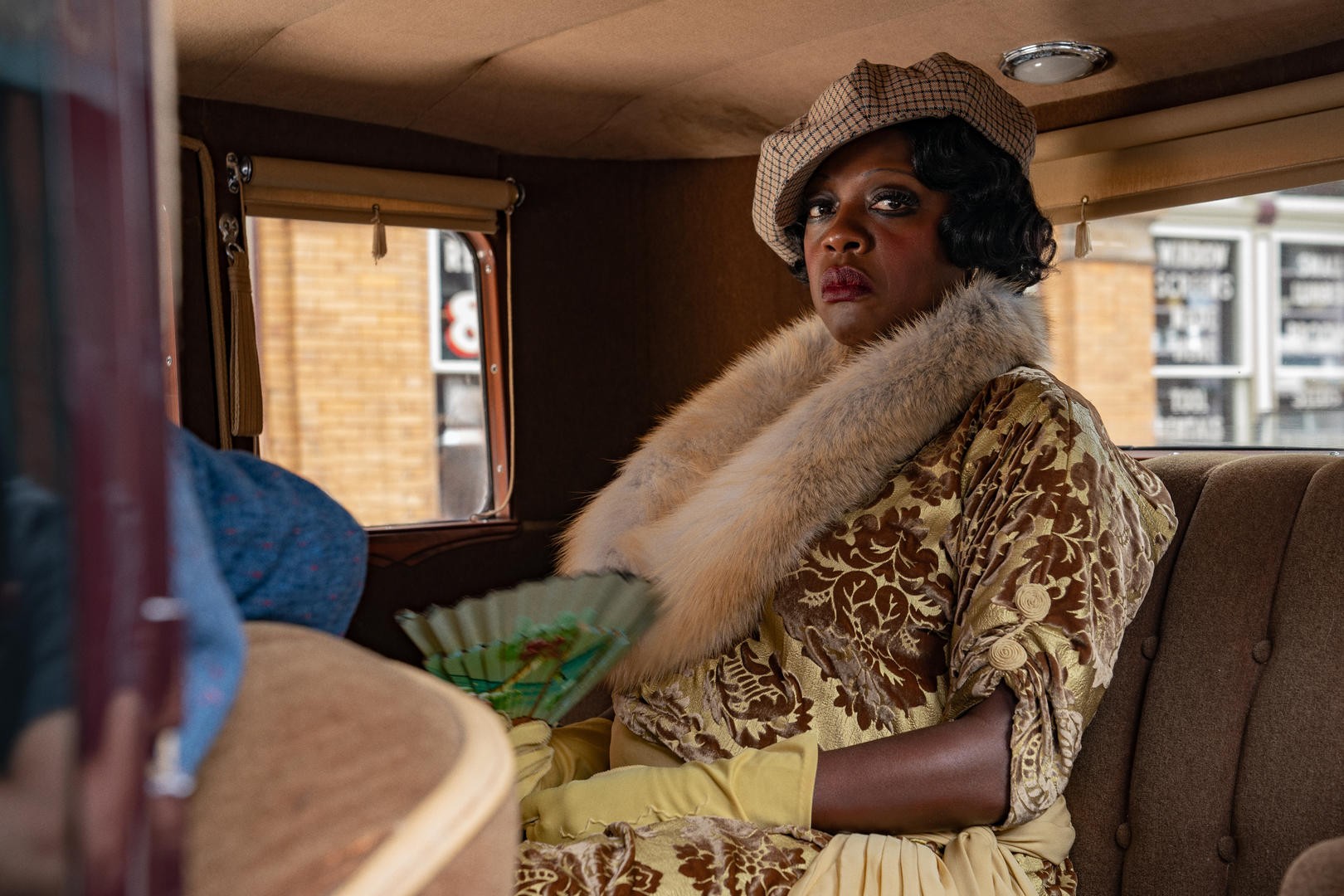 Ma Rainey's Black Bottom is without a doubt an acting showcase, but the film is also a wonderfully designed period piece. Costume designer Ann Roth colorfully dresses Ma Rainey and production designer Mark Ricker transports us to the streets of 1920s Chicago. The set design also complements the actors, giving them plenty of space to work with and remaining interesting without distracting the viewer's eye from the masterful performances at hand.
Adapting plays to the screen can be a difficult task, and this is where Ma Rainey's Black Bottom suffers the most. Too often, the film feels stuck in place. While Boseman, Davis, and the supporting cast are all fun to watch, lengthy dialogue sequences weigh down the pacing, nonetheless. It doesn't help that the majority of the film takes place in two rooms. On stage, actors are visually confined, but on film those visual confines are broken, yet director George C. Wolfe (The Immortal Life of Henrietta Lacks) doesn't seem to take full advantage of this. Ma Rainey's Black Bottom never completely moves past the staginess of its source material.
Chadwick Boseman and Viola Davis are sure-thing Oscar frontrunners. They both give two of the best performances I've seen all year. Ma Rainey's Black Bottom is a celebration of black culture, but also an honest look at the reality for black musicians of the era. The story just needed to be told from a more cinematic lens. 8/10