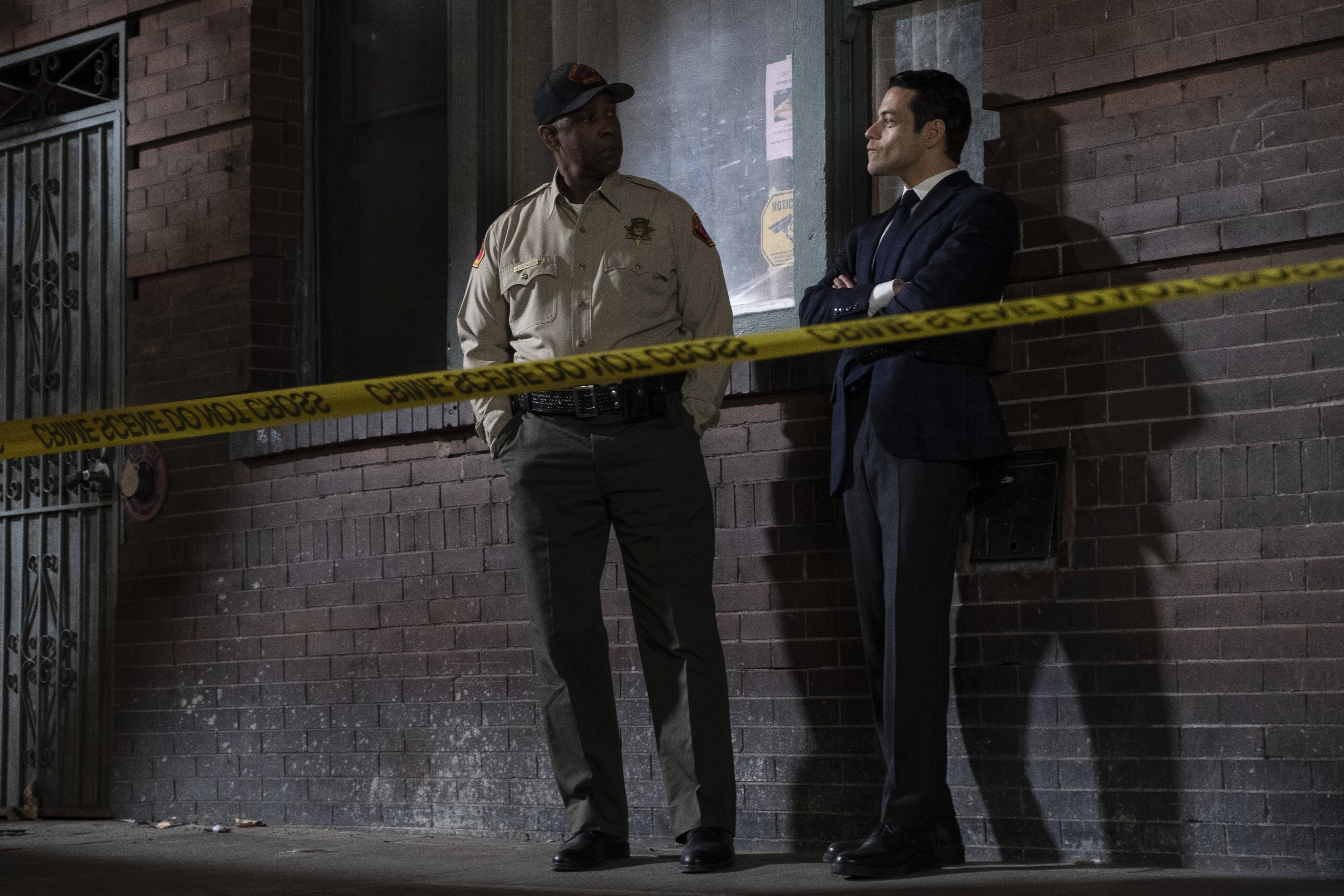 From the director of The Blind Side (2009), comes The Little Things, a dark detective thriller with ambitions that perhaps surpass director John Lee Hancock's skillset or the script's intelligence. There are times when the film succeeds, and other times where The Little Things falls flat – not even the dynamic between stars Denzel Washington and Rami Malek, and a trademark eccentric performance from Jared Leto, can breathe enough life into the film to keep it from feeling as lifeless as its victims.
Upon being called to Los Angeles to collect evidence, rural county sheriff Joe "Deke" Deacon (Washington) discovers a current case which bares similarities to a case he never solved which still haunts him. Fresh-faced lead detective Jimmy Baxter (Malek) develops a relationship with Deacon, a former L.A. sheriff himself, looking to draw upon Deacon's expertise to help him find the killer. Deacon becomes a mentor of sorts to the still-learning Baxter, "stay out of the angel business," he is instructed. As the FBI stepping in presses Deacon and Baxter for time, secrets from Deacon's past are slowly uncovered and Baxter's inexperience threatens to take him down the same path of obsession that ruined Deacon's career. 
The Little Things is a slow burn that, despite the film's characters growing increasingly unstable over the course of the runtime, is never able to deliver the thrilling payoff promised at the beginning. After an initially gripping opening where we watch a young woman hunted by a mysterious figure, The Little Things quickly steers course away from heart-pounding action and becomes a melodramatic examination of unhealthy compulsion, how we let our failures define us, and the innerworkings of a killer's mind. The film is also cynical to no end. "You believe in God, Joe?" Baxter asks Deacon at the site of a crime scene.
"I see a sunrise, a thunderstorm, dew on the ground, and I know there's a God. I look at all this…and I think he's long past giving a shit," Deacon responds. I cannot tell if the dialogue of The Little Things is brilliant, or outright ridiculous. It doesn't hurt that Denzel Washington has been making things look and sound cool longer than I've been alive.
Speaking of Denzel, although surrounded by a cast of Academy Award winners, Washington manages to command the screen as the deceivingly washed-up sheriff. Without having to raise his voice, Washington is able to make his presence heard and lends a sense of vulnerability to a character who is otherwise closed-off. In the hotel room he's staying at, Deacon has pictures of the girls who were victims in his previous case hanging on the wall, and his grimaces while studying them reveal a pain too ingrained for time on its own to heal.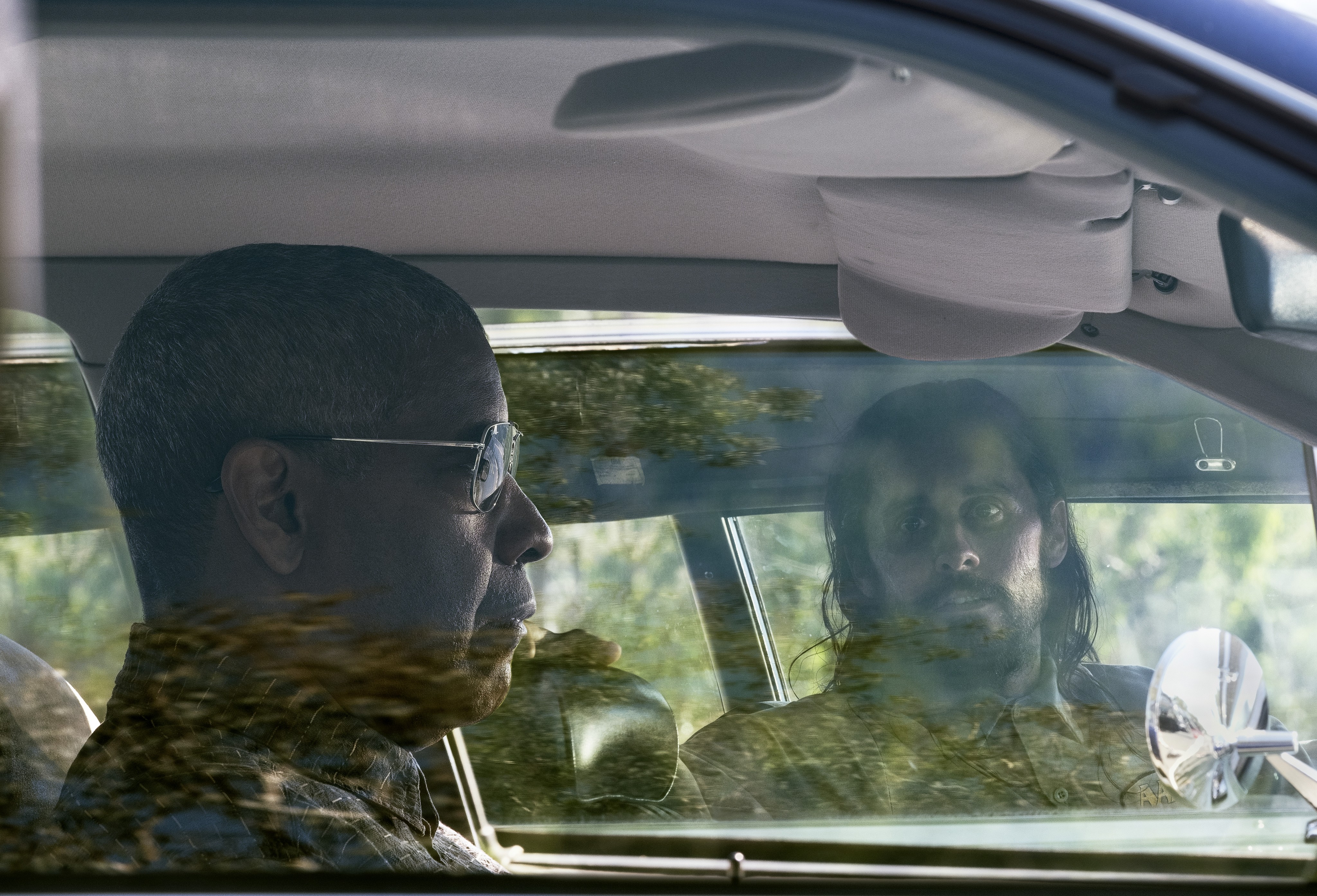 Opposite Denzel is Bohemian Rhapsody star Rami Malek, who always seems to be pursing his lips. His mostly calculating performance as detective Baxter has hints of volatility and impending explosion and could serve as a sneak peek of what to expect from him as the central antagonist of Daniel Craig's final Bond film, No Time to Die, set to (hopefully) release later this year.
After receiving supporting nominations from both the Golden Globes and Screen Actors Guild for his portrayal of the film's top suspect Albert Sparma, all eyes are now on Jared Leto's Oscar viability. I've always been a fan of Leto as an actor. He's known for being a little strange and I find his approach to the roles he takes on can make for some memorable characters (the special effects are now dated, but I've always been oddly fascinated by a 2009 sci-fi film he did, Mr. Nobody). Sparma, who fetishizes newspaper clippings taken from the crime section and feeds the local street prostitutes, makes for a perfect oddball fit to Leto's untraditional acting choices. Equal parts chilling as childish, if there was anything The Little Things needed more of, it was Jared Leto. Sparma doesn't make a real imprint on the film until the back half of the film, and never gets the chance to reach his full potential. 
The Little Things is inconsistently tense. The ominous score from Thomas Newman and dimly lit cinematography from John Schwartzman (who collaborated with Hancock in 2013 on a film with a very different tone, Saving Mr. Banks) combine to achieve a neo-noir '90s cinema style (Hancock, in fact, penned the script for The Little Things in the early '90s). Unfortunately, Hancock lacks the nimble execution of a David Fincher or Denis Villeneuve and is unable to bring the pieces satisfyingly together. The Little Things feels a bit all over the place, and by the time we reach the climax the outcome is underwhelming. Trimming some of the film's brooding and extraneous details may have given a clearer focus to the ultimate objective of discovering who the killer is, and also could have helped with the film's tedious pacing. I did however enjoy the ambiguity of the ending to The Little Things. Hancock's refusal to reward audiences with an easy and direct answer gives the film a more realistic feel.
I believe The Little Things makes for a good movie night watch, if not for its occasional thrills then for its talented acting ensemble. But for those in the mood for bleak detective stories, I recommend better films such as Fincher's Sev7n (1995) or Zodiac (2007), or Villeneuve's Prisoners (2013).
The Little Things is in theaters and streaming now on HBO Max
---