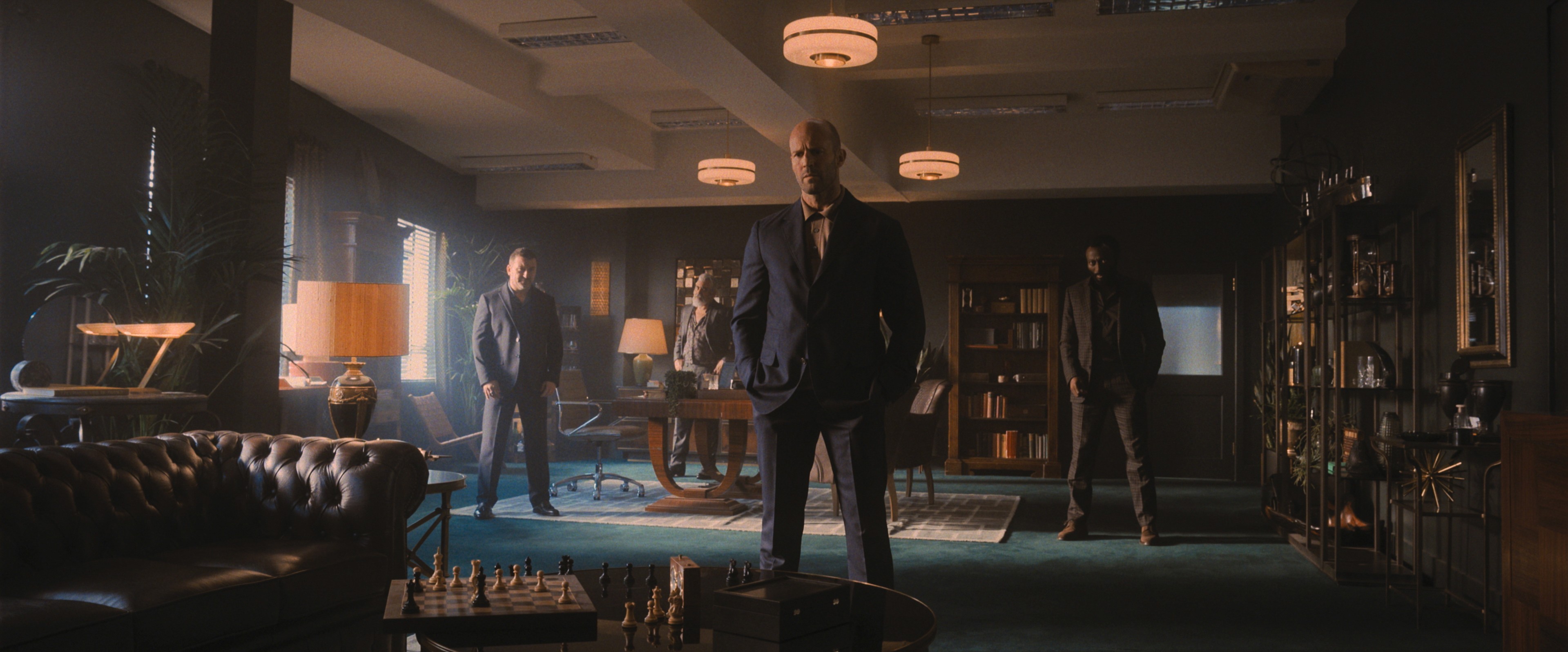 As far as I'm concerned, Guy Ritchie can't miss. A quick look at his Rotten Tomatoes page will tell you this isn't a majority opinion, but this isn't the first time I've taken a contrarian stance. His movies are consistently fun and entertaining, take some risks, and work as quality blockbuster flicks. Ritchie's The Gentlemen was one of my favorite surprise films from last year; it came out in January and never left my mind. Wrath of Man has enough of Ritchie's signature directing flair to spice up your typical revenge story.
Wrath of Man is a remake of the 2004 French film Le Convoyeur (Cash Truck), which starred Jean Dujardin. The movie follows a mysterious newly hired security guard for a cash truck company, nicknamed "H". When he showcases his precision with a pistol in an attempted robbery, all doubt surrounding his abilities disappears. The new questions his peers are asking are who is this man and what are his intentions? The answer is personal and H will stop at nothing to get what he came looking for.
Jason Statham is at his best playing a morally ambiguous anti-hero. Statham has become a staple action star of our time and continues to prove so here. He grits his teeth, keeps his head low, and can kill everyone in sight. When he is off the job, he spends time interrogating criminals in ways bordering on torture while looking fashionable in a cardigan. Statham is reminiscent of a young Clint Eastwood, short on words and high on killing. This is perfectly suited to this kind of film, and Statham should perhaps try his hand in the Western genre.
Wrath of Man draws inspiration from other heists films such as 1995's Heat and is comparable to 2018's Den of Thieves. The stakes are present, for both Statham's "H" and a disgruntled, former-military robbery crew lead by Jeffrey Donovan (Donovan who, having been in both Sicario movies, has experience acting in these type of violent, masculine flicks). "H" wants to find those responsible for the murder of his son and will beat every criminal in the area to a bloody pulp if he must. Donovan and his fellow veterans, struggling to assimilate back into civilian life, want to set up their families financially for life. Both sides of the story have compelling motives, if not ones we've witnessed before. The action is well-orchestrated, as shoot-outs are intense and fast-paced. The opening scene sets the bar high for the rest of the film, as the camera remains stationery in the back of a cash truck being robbed – our limited point of view designed to hide the identities of the killers who murder H's son. Gun shots and shouting are heard, but not seen, leaving it to our imagination what is going on.
If it were not for Ritchie putting his stamp on Wrath of Man, it would've ended up a dull revenge-heist film. The names of characters are evidently invented by Ritchie, such as "Boy Sweat Dave" and "Bullet." Title-cards designed to transition us from chapter to chapter of the film also have colorful names, foreshadowing the direction the film is about to take. Despite these Ritchie-isms, Wrath of Man has a meandering plot that makes multiple time-jumps. The pacing is deliberate, and sometimes will have you itching in your chair waiting for the next guy to get his brains blown out. If there was one thing I would've wished for in Wrath of Man, it would be a ratio of dialogue to action favoring action – or both overlapping each other more often as was done in Ritchie's The Gentlemen.
Wrath of Man is one of the best films of 2021 I've seen so far. Ritchie and Statham team up to produce a heist that is stylishly gritty and violent.
Wrath of Man is in theaters now