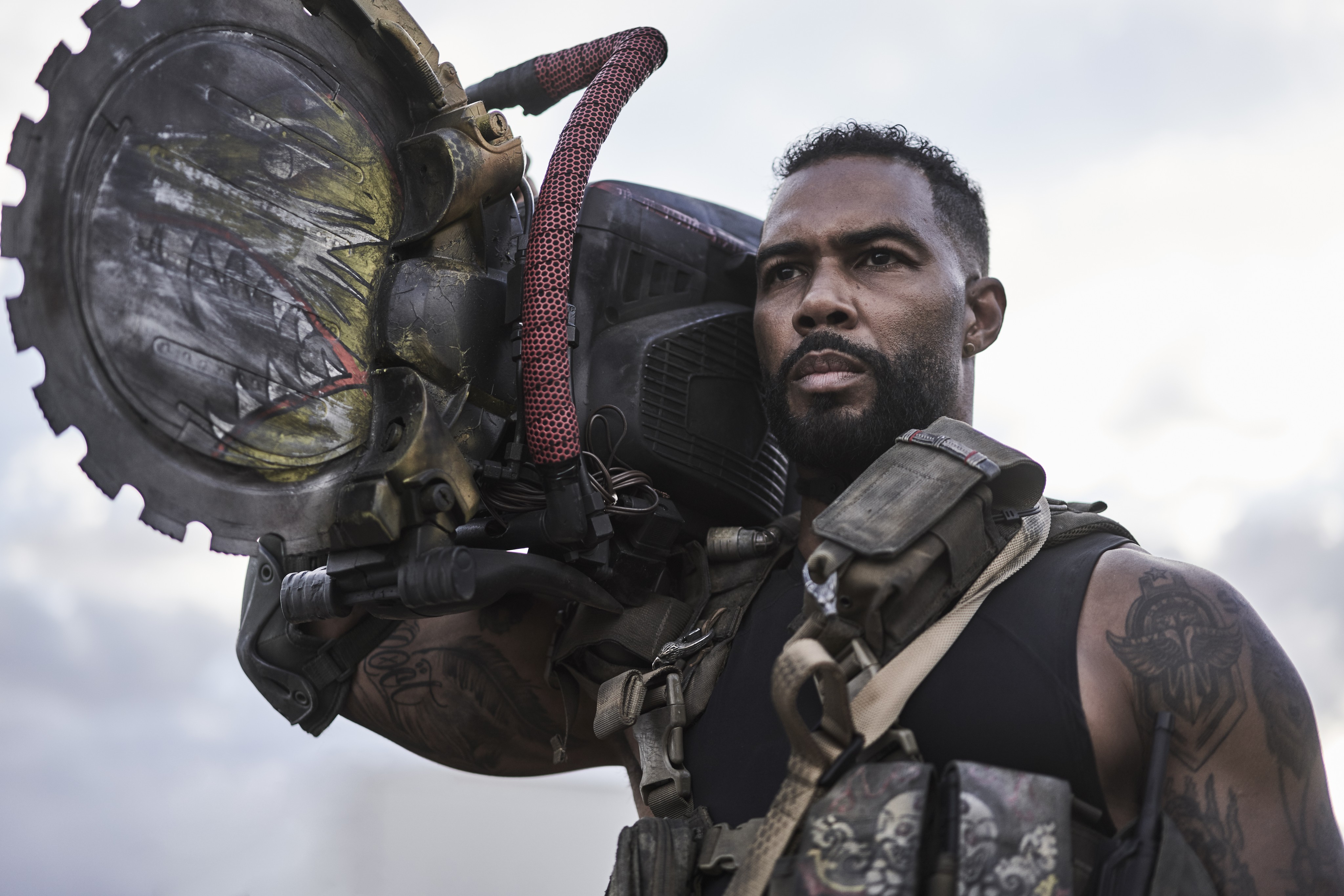 Viva Las Vegas? Perhaps not. A zombie outbreak has left the city of gambling, casinos, and fake Elvis' in ruin and the U.S. government has successfully walled the city off. Thank God what happened in Vegas stayed in Vegas. After saving many lives during the initial outbreak and winning the medal of freedom, Scott Ward is left on the outskirts of the city flipping burgers. That can all change, however, when Casino owner Bly Tanaka approaches him with a job: break into the city, crack the safe of his casino, and walk out with $200 million. It is up to Ward to assemble a team of elite zombie killers and receive the payout of a lifetime.
After remastering Justice League according to his own vision, Zack Snyder returns to his roots before ever having touched a DC Comics property: zombies and lots of blood. In 2004, Snyder remade George A. Romero's classic horror flick Dawn of the Dead. The return to the place where his directing career began is a welcome one and continues one hell of a year for Snyder. Army of Dead is not your typical heist film. It is soaked in blood and guts. The film is a lot of fun and has the visual ambition we've come to expect from Snyder (speaking of what we've come to expect, there's also plenty of slow motion).
If you are easily bothered by plot holes, Army of the Dead might not be for you. Snyder overcooks the film with plot, giving the movie its extensive almost 2.5-hour long runtime. There are some character decisions and plot devices that will confuse audience members. But here's my counterpoint: if this is a problem for you, you are overthinking things. This is a zombie heist film set in Las Vegas! Throw realism straight out the window! Suspend your disbelief! Army of the Dead features an undead tiger, a nuclear launch set for July 4th, and a titular army of alpha zombies with cognizant thinking. Of course, the film is a little dumb. It's not There Will be Blood! It's not Passion of the Christ! We're not going to be teaching Army of the Dead in history classes! I hardly noticed or cared about the plot holes because I was too busy being entertained by the film's over-the-top violence and gore, silly/crude dialogue, and colorful collection of characters.
Supplementing Zack Snyder's unconventional and sometimes juvenile style is a great cast that works well together. Dave Bautista is the headliner and most recognizable name among the crew, barring 47 Ronin star Hiroyuki Sanada (who recently portrayed Scorpion in Mortal Kombat), comedian Tig Notaro, or Omari Hardwick from Starz Network series Power. While Army of the Dead lacks star power, the film's actors and actresses all bring something different to the table and light up the screen with a diverse range of personalities. Everyone makes you care just enough for their character that by the time it's their turn to exit, it stings a little bit. Bautista also showcases his ability to play the leading man and is every bit as entertaining as his fellow wrestler-turned-actor peers, Dwayne Johnson and John Cena. I like how Bautista is not limited to being an action junkie but can deliver when given dramatic material as well.
Army of the Dead is a shoot'em up, zombie bonanza. The movie is a bit long, but that's the great thing about Netflix – you can pause and resume watching it as much as you'd like. 
Army of the Dead is streaming on Netflix today