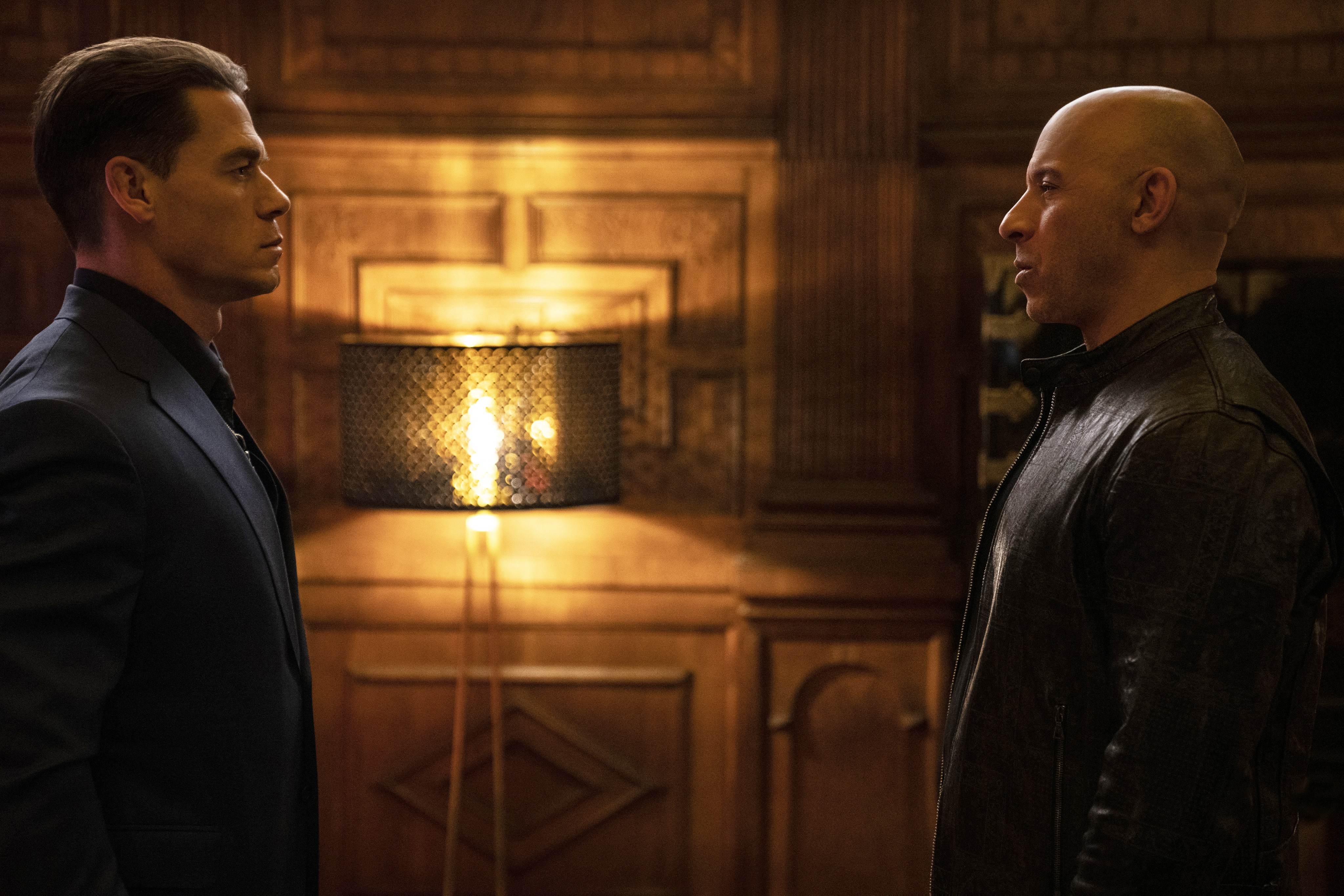 When it comes to the Fast and Furious franchise, it is no longer a matter of asking how or why the things that happen in these movies happen. With the addition of muscle car safety nets, magnetic jets and automobiles, and a rocket-strapped Pontiac Fiero that is launched into space, the ninth and newest installment instead begs the question "why the hell not?" What began as a collection of street racing movies, has arguably become the most ridiculously excessive action franchise since Pierce Brosnan went by James Bond. F9 is nothing short of explosive and reaffirms this statement.
Dom Toretto (Vin Diesel) is living the quiet country life with Letty (Michelle Rodriguez) and his son, little Brian. Toretto's time out of the limelight is short-lived, however, when some of his former crew members (Tyrese Gibson, Ludacris, Nathalie Emmanuel) show up at his door asking for help as they embark on another dangerous mission. To save the world once again, Dom will be forced to face his tragic past in the form of his exiled and highly skilled brother, Jakob (John Cena).
It would be a blatant lie to say I am not familiar with the Fast and Furious franchise. Prior to watching F9, I had seen only the original film. This was my first time enjoying a Fast and Furious movie in theaters. I knew the over-the-top nature of these movies and that the vehicles were characters as much as the people themselves, but not much else. While I was able to laugh at and sit in awe of the stupidly nonsensical action of F9, I did find the numerous characters and dense timeline slightly difficult to follow. The film has no business being nearly two and a half hours long, but when director Justin Lin (The Fast and the Furious: Tokyo Drift, Fast and Furious, Fast Five, Fast and Furious 6) is too busy winking and nodding at past movies, bringing presumed dead characters back to life, and inserting comedically placed Star Wars references, that is what you get.
F9 opens at the racetrack in 1989, with film grain to provide era authenticity. Dom is working with his brother as part of the pit crew for their father, Jack Toretto. After his bumper is clipped by a rival racer, Toretto's vehicle is forced into the wall of the track and dramatically explodes. Following the race, Dom confronts the racer who killed his father, and nearly beats him to death. As Dom is serving time for his assault, he comes to the realization his brother Jakob was working on his father's car before the crash. He now holds Jakob accountable for his father's death. Once released from prison, Dom challenges his brother to a race and forces Jakob to leave town after losing. This is the first of quite a few flashbacks interspersed throughout the film. We spend a lot of time revisiting Fast and Furious history. Different actors are used as stand-ins for the younger versions of the Toretto brothers; John Cena's lookalike is a little more convincing.
Speaking of John Cena, his addition to the Fast and Furious franchise is reminiscent of the ever-expanding cast of The Expendables. The absence of Dwayne Johnson's Agent Hobbes is a missed opportunity for the two former wrestlers to cross paths. Cena parallels Vin Diesel in that he broods a lot and can throw a lot of punches. He's another tough guy that makes for a worthy antagonist until his predictable redemption arc.
F9 is exactly what you'd expect it to be: a movie chock-full of fast cars, absurd stunts, and family. However, the film lacks any narrative substance to prevent it from being lost in the mix of the many other installments in this long-running franchise.
F9 The Fast Saga is in theaters everywhere now