Scarlett Johansson has been one of the principal faces in the Marvel Cinematic Universe since its inception. Her portrayal of Black Widow has charmed audiences in Iron Man 2 (2010), Captain America: Winter Soldier (2014), Captain America: Civil War (2016), and all the Avengers movies (2012-2019). However, until this year, Johansson never had a film of her own (and Ant Man has two! Imagine that!). After a lifetime of anticipation and being put on hold by the pandemic, Black Widow is finally here. Was the wait worth it?
Set in the period following the events of Captain America: Civil War, Natasha Romanoff, aka Black Widow, is on the run from the authorities. The Avengers have seemingly broken up, and she finds some solace in Europe while she plans her next move. Her peace is interrupted when a skilled assassin known as the Taskmaster attacks Romanoff over a piece of mail she received. This altercation leads Natasha back to her old family and dark past which involves Russian espionage. She soon discovers Dreykov, the man who trained her to be the killer she is today and who she believes she killed, is still alive. Romanoff will attempt the impossible to find Dreykov and put an end to his scheme of manipulating young girls but will need to repair some broken relationships along the way.
Black Widow uses the Marvel movie formula (however, spiced up with a darker tone) we've come to expect and is elevated by its cast. Florence Pugh, David Harbour, and Rachel Weisz make excellent additions to the MCU alongside veteran Scarlett Johansson. Together they make a fun ensemble. Pugh is as playful as she is deadly as Romanoff's sister, Yelena. The movie sets her up for a more significant role in future Marvel installments; whether an individual movie or a series on Disney+ is yet to be seen. I'm confident after her introduction Pugh will kick ass as Yelena takes up the mantle of her fallen sister. Harbour provides needed comic relief as the self-proclaimed arch nemesis of Captain America, The Red Guardian. I could see him and Weisz, who plays the brains of the family, as the core of a potentially interesting series as well.
From prosthetic face masks to elaborate break-in schemes, Black Widow has a similar feel to the recent Mission Impossible movies. Without characters with clear supernatural abilities, the film is closer to a spy thriller than traditional comic book movie. Instead of big, dramatic fights that tear down cities, Black Widow stays grounded with exceptional martial arts sequences. The film avoids using too many fast cuts and allows for the stunt actors to show off their light footing and flashy kicks.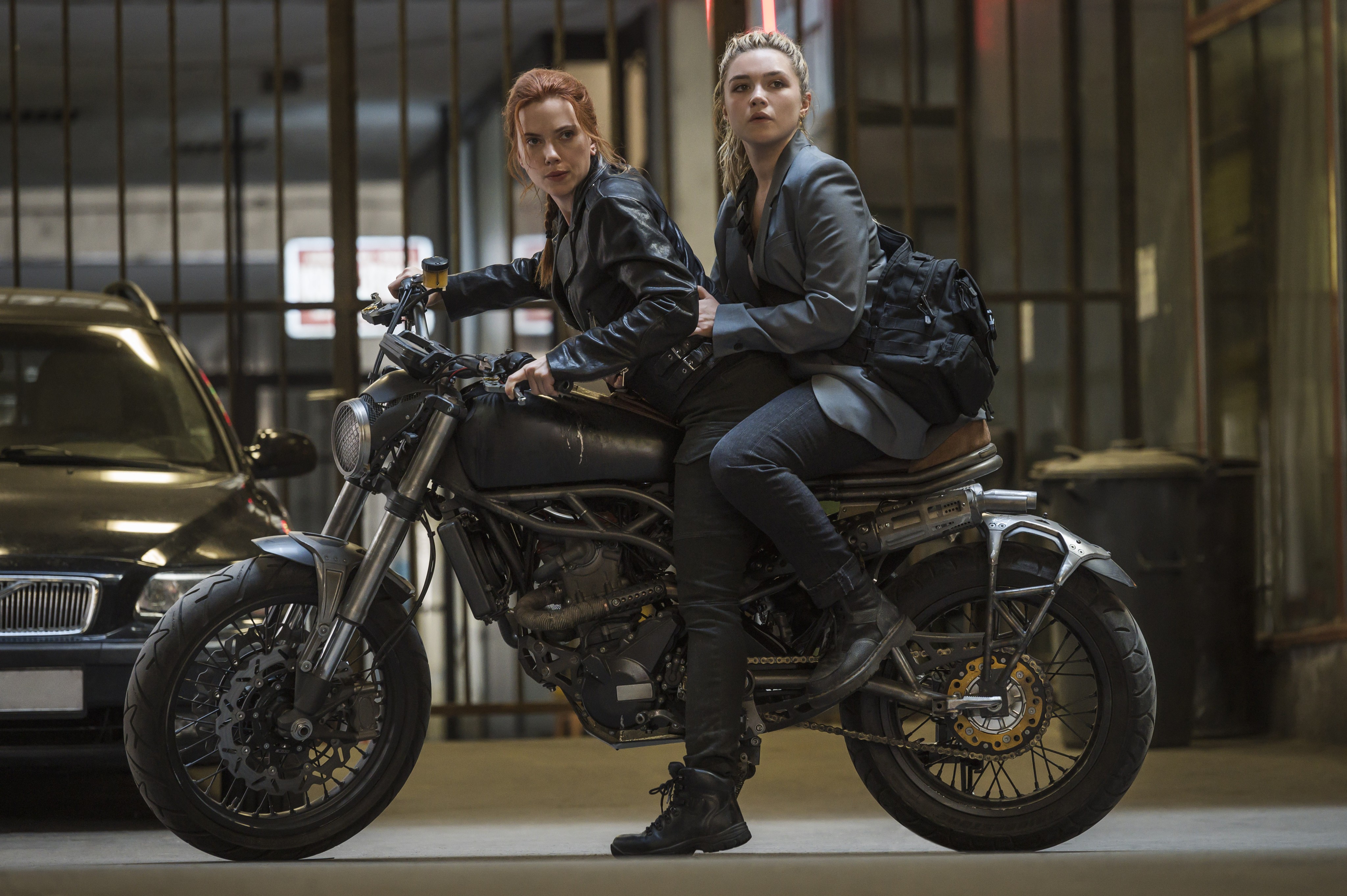 Where Black Widow suffers is in feeling too little too late. We've seen Endgame. We've seen Black Widow sacrificed for the soul stone; we know her fate. Black Widow is set after a movie released five years ago, which relative to the speed at which the MCU progresses, seems like forever ago. As Maya Phillips of the New York Times put it, "[the film] never feels more than a footnote in the story, a detour that holds no weight in the greater MCU narrative." I couldn't have worded it better myself.
Black Widow does try to distinguish itself by introducing deeper themes, including those of female empowerment and dysfunctional family dynamics. The feminist aspect of Black Widow is less on the nose than Captain Marvel, and I'll credit the writing team along with director Cate Shortland for that. Women are the driving force of the film. While Harbour's Red Guardian is given occasional opportunities to do some damage, it is the chemistry between Johansson and Pugh given the real spotlight.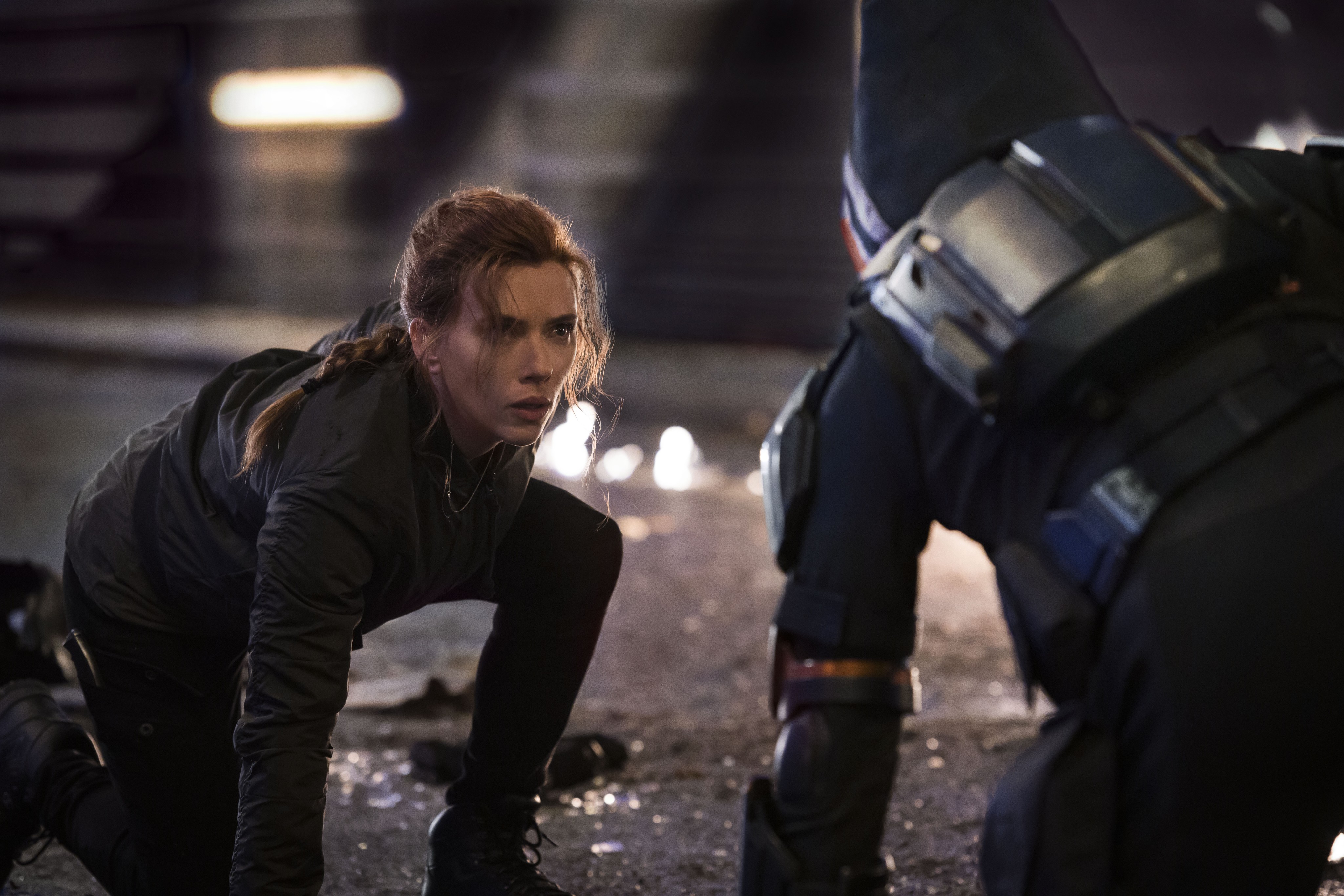 Black Widow also offers more intimate moments when the family is together, as their past is filled with betrayal and heartbreak. They don't spend much time licking their wounds during their reunion, as the idea of getting back at the man who tore them apart in the first place is enough to unite the motley crew. The film is most successful when it is a personal story, a quality that helped make the Captain America movies so good. Nevertheless, the story of Black Widow is buried in a blockbuster superhero movie. The movie can only dig so deep before chasing the next action scene.
I liked Black Widow. Ever since the hallway scene in Iron Man 2, I feel she's deserved her own movie. But that was a long time ago, and I couldn't help feeling a little apathetic about it at this point.
Black Widow is in theaters nationwide today