Craig. Daniel Craig. Sometimes an actor takes on the role of a popular character and fits the part like a glove. They become the face of the franchise and you cannot imagine another person playing that role. For the last 15 years, Daniel Craig has flourished as James Bond. He took on the mantle of Bond in 2006 and has ever since proved any doubters wrong. Craig evolved the character into a moody, brooding loose cannon. His movies are darker in contrast to the ones that came before him, and this shift in tone helped reinvigorate interest in the nearly 60-year-old series. Sadly, all good things must come to an end, and No Time to Die marks Craig's final appearance as 007. His third film as Bond, Skyfall, is one of the films that made me fall in love with cinema and the theatrical experience – for that, I'll be forever grateful. While it is bittersweet to see Craig move on from the franchise he's been a part of for what feels like forever, I am optimistic about the future of Bond films (especially if Denis Villeneuve gets the chance to direct one). As the internet eagerly awaits the announcement of the next 007, allow me to share my thoughts on the conclusion to Craig's tenure as Bond.
While enjoying retirement from the service, Bond (Daniel Craig) is approached by an old friend seeking help – CIA operative Felix Leiter (Jeffrey Wright). The mission is to recover a Russian scientist who may have information on a new, dangerous technology. To save the world once again, Bond must dig up the past and face a mysterious, masked villain.
No Time to Die is an exciting and heartfelt send-off to the Craig saga. The film is a culmination of the path Craig's Bond has taken since the events in Casino Royale, as every preceding film has some extent of consequence on this final chapter. Traditionally, Bond films have a standalone feeling to them – however, Craig's movies have a refreshing sense of continuity to them. No Time to Die has capped off this arc with perfection. We have watched as Craig's Bond has been tortured, witnessed loved ones die, and grow weary from mental and physical wear-and-tear. Bond is not the spring chicken he once was, and I love how that not only has an impact in Craig's performance, but how the script treats his character.
There are younger agents, hungry for action, and Bond not only must navigate the current landscape of espionage, but adapt his old ways alongside new partners. Two impressive fresh faces to the franchise include the likes of Lashana Lynch (Captain Marvel) and Ana De Armas (Knives Out). Lynch plays the latest agent to receive the numbers 007, which produces some comical banter between her and Bond, and De Armas is an inexperienced CIA agent who leaps off the screen with her energy and charm (she makes the most of her brief screen time). But to discuss the women of No Time to Die without mentioning Lea Seydoux would be a crime. She is the heart of the film.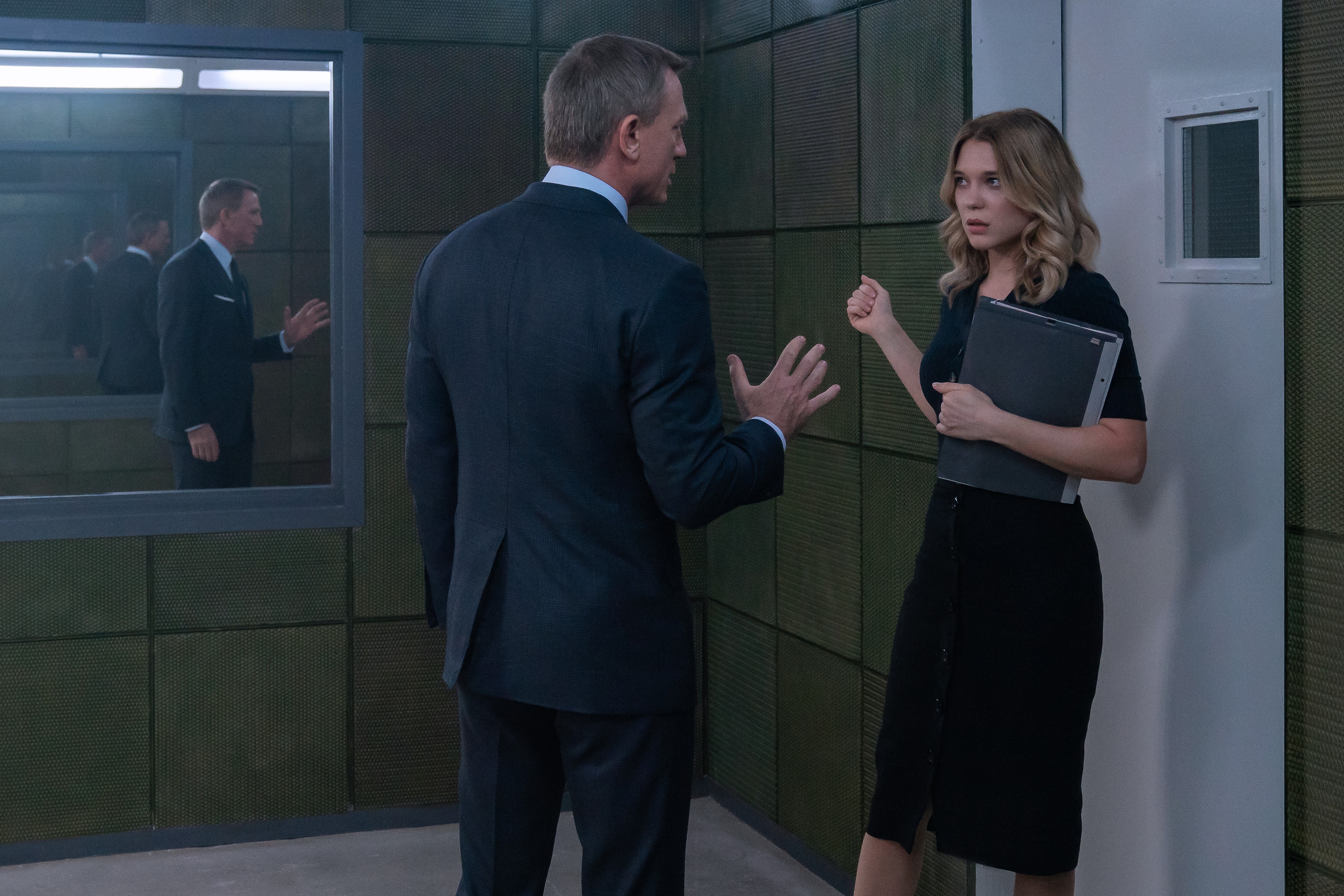 I don't remember much about Madeleine Swann and Bond's romance in Spectre (to be frank, I don't remember much from Spectre at all). So, color me surprised when I say that I was emotionally affected by their relationship in No Time to Die. Seydoux and Craig have riveting chemistry together. When they are torn apart in an early flashback after a suspected betrayal, the resulting feeling hits you like a ton of bricks. Bond and Swann are later reunited in the film, which in turn sets you on an emotional rollercoaster until the final scene. It's rare a film has me on the verge of tears, but No Time to Die struck me in a way few movies do…or perhaps, someone in the audience was cutting onions in a desperate attempt to see me shed a singular tear – that evil bastard! I digress. 
It is rare the actor playing Bond receives a proper finale. Sean Connery's Bond received two haphazard endings (Diamonds Are Forever and the non-canonical Never Say Never Again), Roger Moore simply grew too old, and Brosnan took two years to formally dismiss himself from the role following the release of Die Another Day. No Time to Die is designed to be a final chapter and gives Craig a deserving finish to the iteration of the character he has created. The film boasts some of the best and craftiest action sequences in the franchise, including one on a spiral staircase and another in a foggy forest. The score from Hans Zimmer commands emotion, sometimes integrating the classic Bond motif and other times the instrumentals from Billie Eilish's wistful theme song.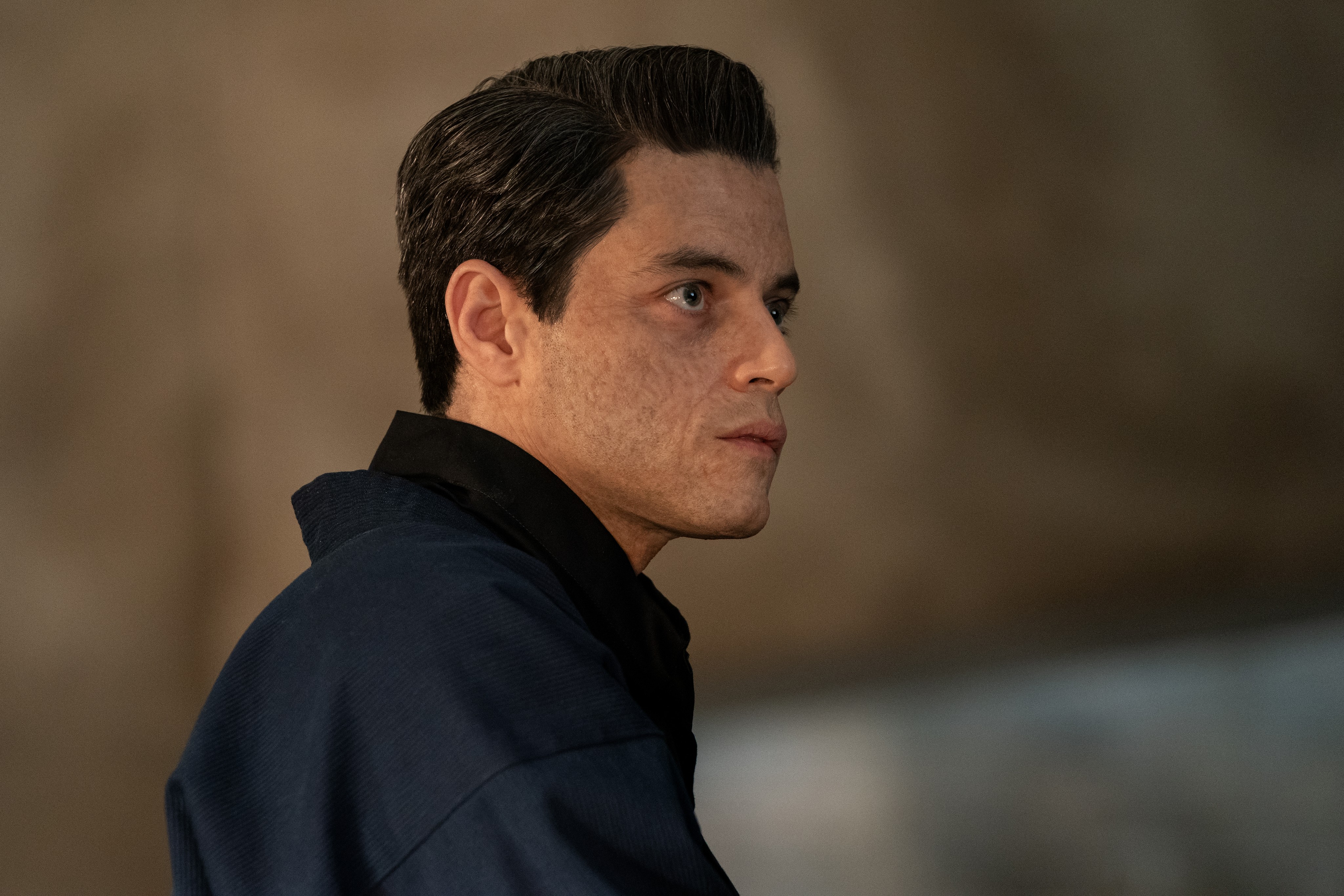 If there was one aspect that underwhelmed, it would be Rami Malek's villain, Safin. Malek is given the chance to play with his character's traumatic past, but what begins as a personal vendetta turns into a global terrorist plot we've seen before. Safin is hardly as memorable as Mads Mikkelsen's Le Chiffre or my personal favorite, Javier Bardem's provocative Silva.
No Time to Die delivers on all the fronts it needed to. The film is 163 minutes of fanservice, thrilling action, cinematic beauty, and emotional tautness. Not only does No Time to Die say goodbye to Daniel Craig in spectacular fashion, but it cements him as the greatest to have played 007. 
No Time to Die is only in theaters nationwide today