One Night in Miami is superb. In her directorial debut, Academy Award Winner Regina King demonstrates command in her craft and has created a movingly reflective film about four black celebrities and iconoclasts – boxer Cassius Clay (Muhammed Ali), activist Malcolm X, football player Jim Brown, and musician Sam Cooke.
One Night in Miami is a deeply conversational movie. There is no immediate urgency – there is no place the men have to be or task they need to accomplish. Instead, One Night in Miami is a film about four friends celebrating one of them becoming champion of the world and the dialogue, primarily under the subjugation of Malcolm X, being pushed into uncomfortable territory. One Night in Miami is about difficult conversations that need to be had and speaks to the black power movement without being a deterrent to white people.
In the beginning of the film, the larger-than-life figures are quickly reminded their fame doesn't exclude them from systemic racism. Sam Cooke is met with a white crowd whose silence is deafening as some of them head for the exits. Jim Brown is stopped from entering the home of an old friend because blacks aren't allowed inside. And yet, there remains a disconnect, particularly for Cooke, between his own perception of systemic racism in America and that of which Malcolm X calls for action against on TV.
Reminiscent of Chadwick Boseman's Levee Green from Ma Rainey's Black Bottom, Cooke figures he can rig the system in his favor; he wants to play the white man at his own game. The singer tells a story about how he made his friend wealthy by advising him to sell the rights of his song to the Rolling Stones. As the song reached the top of the charts, the friend would cash in each time a group of white girls listened to it on the radio. Creative credit no longer was a priority to the friend when his first check came in. This is where Malcolm X takes problem with Cooke's chosen utilization of his voice. He has become deluded by nice cars and hotel rooms, and his music doesn't say anything. Cooke could use his voice to speak volumes to the struggle of his people, but instead he chooses to chase a dream he'll never be allowed to catch because of the color of his skin.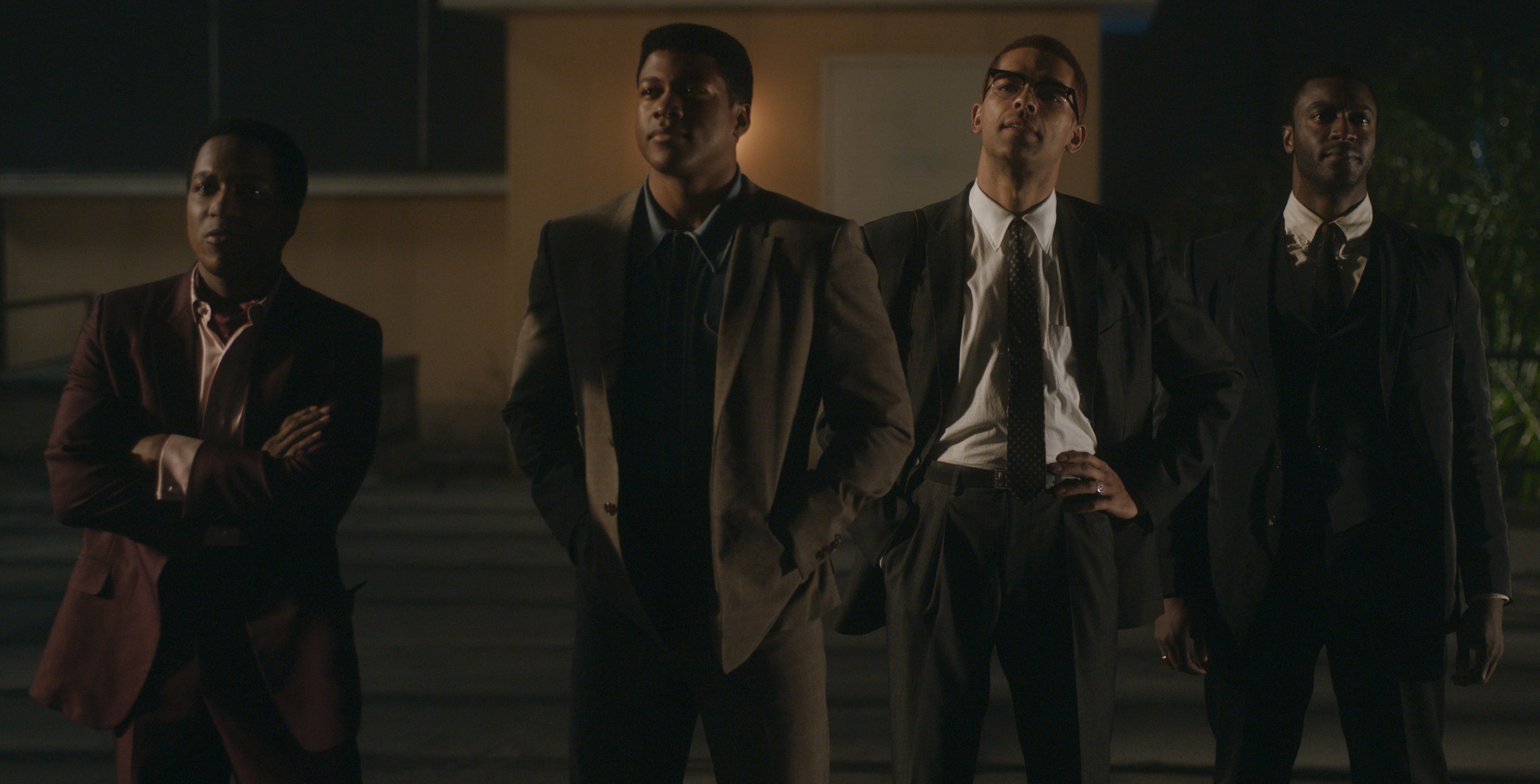 The argument between Malcolm X and Sam Cooke is often heated, but from a place of love. X wants his friend(s) to see his full potential and help spark change where it's needed. Brown, Cooke, and Clay are wary of the target X is putting on his back (the setting of the film is nearly one year before X is assassinated). Regina King and cinematographer Tami Reiker both frame the conversations of the film in a lively and forceful manner, despite the majority of the film being set in a singular hotel room. Where George C. Wolfe's Ma Rainey's Black Bottom never seemed to completely transcend from stage to screen, monologues and a claustrophobic practice room setting adding stillness to the film's pacing, One Night in Miami feels cinematic. We spend enough time watching Clay box in the ring and the friends walk in and out of the hotel room as to not feel stuck in place, and there's a more equal divide of the dialogue among the characters. King takes some creative liberty with the source material, but still remains faithful to the story (playwright of One Night in Miami Kemp Powers is also the writer who adapted the play to screen).
Additionally, One Night in Miami excels in its performances. Kingsley Ben-Adir as Malcolm X speaks with intellectual confidence, but also shows a softer side when speaking as a father/husband rather than civil rights activist. Leslie Odom Jr. and Eli Goree both pour energy and charisma into their roles as Cooke and Clay respectively. Aldis Hodge, who impressed in early 2020 hit The Invisible Man, is subtle yet effective as NFL star Jim Brown. The ensemble is terrific, and they should be front-runners for the Golden Globe award.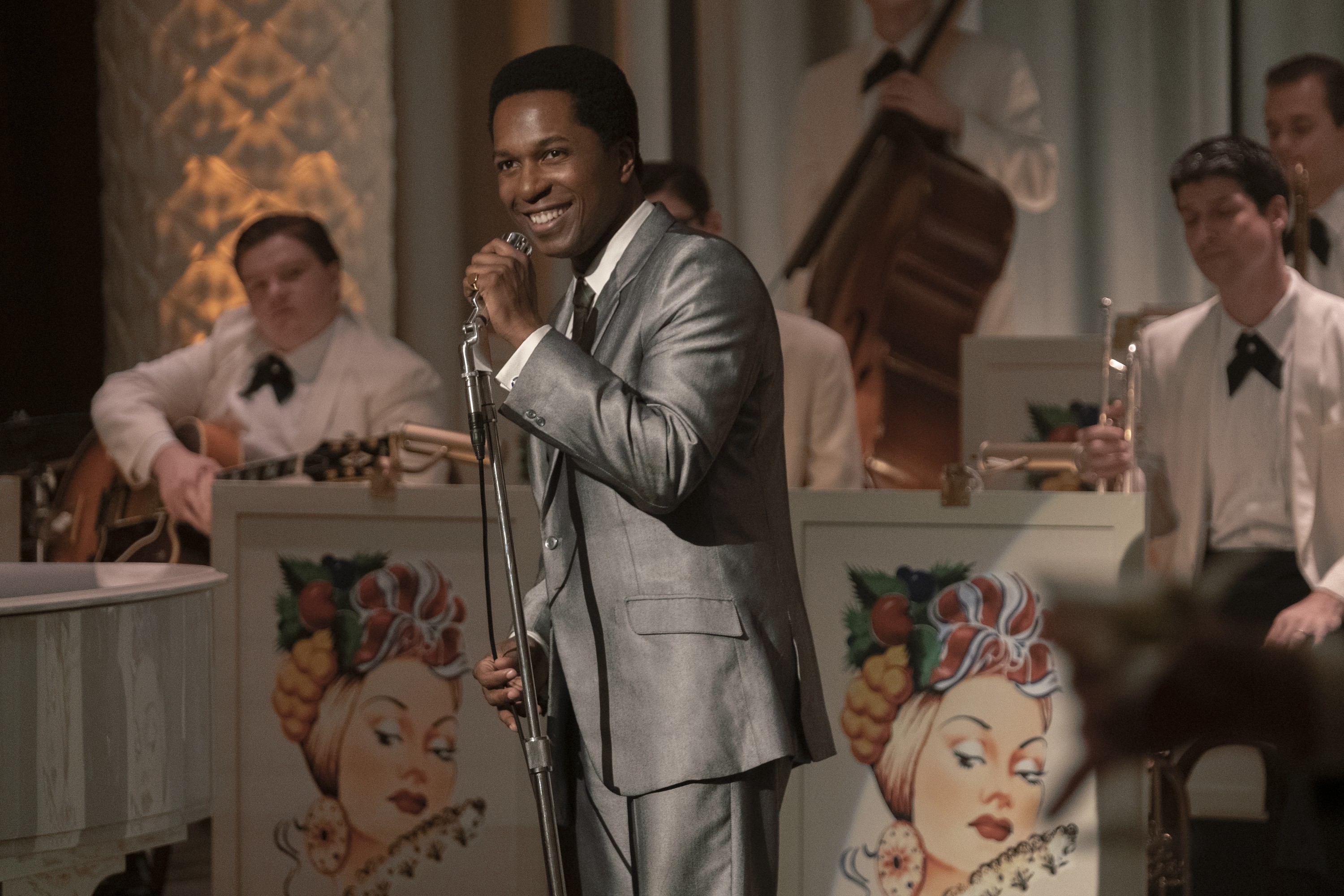 One Night in Miami is one of the best films I've seen as of late. The movie is smart with its tongue, dynamic in its movement, and full of compelling characters. It's a film which will have us considering the same questions that rose to prominence during the George Floyd Protests and continue to be asked during the greater Black Lives Matter movement: how do our actions today impact tomorrow, and how can we effectively direct our actions to produce racial equity? One Night in Miami is a film to be witnessed for sure. 
One Night in Miami is streaming now on Amazon Prime Video and is in select theaters