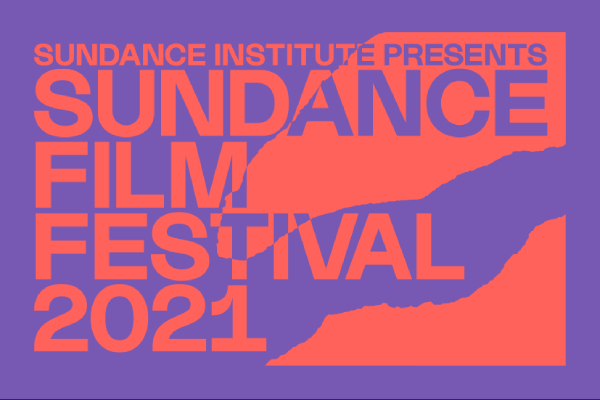 Hello everyone! It is that time of the year: the 2021 Sundance Film Festival has officially commenced!
Last year, the festival saw hit films such as Promising, Young, Woman, Minari, and The Father generate buzz and surface as immediate awards contenders. This year the festival is virtual, but the slate of films still looks to be fresh and exciting. This is also my first year attending the festival, and while I, like many others, wish I could be there in Utah with my fellow film fanatics, I am still very much looking forward to having a successful festival. As tickets are not inexpensive, I will be attempting to watch and cover as many films as I can over the coming days. Without further ado, here are my initial reactions on some of the films I've seen thus far:
Coda 
Directed by Sian Heder (Tallulah), CODA, short for child of deaf adults, is a film about a girl named Ruby (Emilia Jones), who is the only hearing person in her family. When her family's fishing business is threatened by an unfair market, it is Ruby who the family relies on to negotiate fairer prices and voice their disgruntlement. Since a young age, Ruby has been the family's caretaker, never given a real chance to chase her own dreams and pursue her own interests. In particular, she is a good singer…ironic, considering her entire family is deaf and cannot hear her sing. This circumstance makes it even more difficult for Ruby to follow her passion. Eventually she must choose between helping her family's business or practicing for an audition to attend the Berklee College of Music.
CODA could very well be a breakout film for Emilia Jones. The film reminds me of one I saw at the Annapolis Film Festival a couple years ago: Wild Rose, another movie about a young woman torn between obligations to her family and her talent as a singer. Wild Rose established Jessie Buckley as one of the most talented actresses of the day, and who's to say the same can't happen for Jones? She acts with confidence and has proven she can carry a feature film.
The supporting cast also does a very good job. Her family, played entirely by deaf actors (including Marlee Matlin), is fun to watch and as an ensemble has a lot of character. Eugenio Derbez, who plays Ruby's eccentric music teacher Bernardo, is a scene stealer.
Although at times CODA may feel formulaic and a bit predictable, it elevates itself above cliché not only through its subject matter, but also in the way it handles more sensitive topics. Living as a deaf family in a hearing world is far from easy, and I cannot imagine being the only hearing person in such a family is any easier. CODA depicts this situation with authenticity and feels believable in its interpretation of the struggles that come with being deaf: not being able to give someone a piece of your mind, being ripped off because you cannot hear the prices given to other people or going to a bar and not being able to share jokes with your peers. However, at its core, CODA portrays deafness not as a disability, but rather an integral piece of one's identity and to a greater extent, a community.
CODA is a crowd-pleaser and potential star-making turn for actress Emilia Jones.
How It Ends
The pandemic may have shut everything down, but inventive filmmakers still found a way to make movies with the sudden, significant amount of free time. During this period, we have witnessed a new subgenre of film emerge: the Covid-19 film. These films directly use the virus as a plot device or incorporate other elements of the day such as social distancing and Zoom calls. Recent examples of the genre include the sci-fi thriller Songbird, a film set in the future where Coronavirus has evolved and continues to torment us, or HBO Max's Locked Down, a heist film starring Anne Hathaway and Chiwetel Ejiofor.
Sundance premiere How It Ends is celebrity couple Daryl Wein and Zoe Lister-Jones' (who also stars) addition to the genre. They described How It Ends as a time capsule of the period we're living in, and the film follows a young woman, Liza, on her final day on Earth before an asteroid obliterates the planet.
How It Ends was introduced as an apocalyptic film with the kind of "optimistic nihilism" we all need right now. As Covid death tolls rise, and the polar ice caps continue to melt, to say we are witnessing the end of the world may not seem as farfetched as we'd like to think. This makes optimism hard to come by. How It Ends manages to walk a fine line and avoids becoming too optimistic or pessimistic. While the film is fully aware of the grim reality of facing imminent destruction and death, it gives the silver lining of such a reality the upper edge. How It Ends reminds us we are not alone in sharing the hardship, and at the end of it all, that is what is most important.
I was particularly impressed by the chemistry between Zoe Lister-Jones, who plays Liza, and Cailee Spaeny, who plays the metaphysical younger-self of Liza who follows her around. As Liza wanders the streets of Los Angeles, she bumps into a collection of different characters, including a teacher who always wanted to be a stand-up comic and a pair of neighbors arguing over rinsing out recyclables. The film is designed as a series of bits with Liza's story overarching it all. This allows for many cameos from A-Listers like Nick Kroll, Olivia Wilde, and It's Always Sunny in Philadelphia's Charlie Day and Mary Elizabeth Ellis.
How It Ends tries too hard to be funny sometimes, and not every joke works, but the film is ultimately a fun watch with the quirkiness of a New Girl episode. 
On the Count of Three
On the Count of Three marks the directorial debut of comedian Jerrod Carmichael. The film is a dark comedy about two best friends, Val (Carmichael) and Kevin (Christopher Abbott), who make a pact to kill themselves by the end of the day. Like How It Ends, the film plays with the idea of living the day as if it were your last, except in On the Count of Three, the characters have a choice.
While I don't have as much to say about this film, ironically it is my favorite film of Sundance thus far. On the Count of Three is really funny, and Carmichael and Abbott are awesome to watch; they genuinely come off as life-long buddies. J.B. Smoove and Tiffany Haddish also make appearances.
The film makes the most of its brief runtime, and goes in directions you wouldn't expect, eventually coming to a rather intense finale. Suicide isn't the easiest subject to depict, and yet the film does not do a disservice to those who suffer from suicidal ideation…if anything, it does the opposite. On the Count of Three feels honest in its grappling with the themes of suicide and depression, and produces several poignant moments.